Scarring & Disfigurement
Last updated Monday, November 20th, 2023

After an accident, not all wounds heal quickly. Often these injuries can result in scarring and disfigurement, affecting victims for years or their entire life. These ever-present reminders can cause physical and emotional pain, interfere with daily living, and prevent accident victims from participating in activities they previously enjoyed.
Wocl Leydon's scarring and disfigurement lawyers understand what you're going through after an accident. We are here to help you seek the financial recovery you need to move forward. We have worked hard to earn a reputation as effective, aggressive advocates in Connecticut. We have extensive experience standing up for people who have suffered injuries like scarring and disfigurement.
At Wocl Leydon, your case is personal to us, and we're sensitive to your needs and concerns following an accident. That is why when you work with us, you'll talk to an attorney right from the start.
Learn more about how Wocl Leydon can help you. For your free consultation, call us or contact us online now.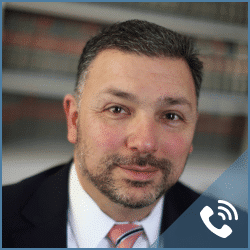 Get Your FREE Case Review,
In Person or Virtually Online
What Is Scarring?
Your body begins to repair itself after an injury. It builds new skin and tissues to replace the damaged areas. But if an injury is particularly deep or severe, the body may form scar tissue instead.
Scar tissue is made of a protein called collagen. The body can use it to repair wounds quickly. The trouble is that collagen can be tougher than normal skin tissue, and it may wind up discolored. Scar tissue may be raised, leading to bumps and ridges in the skin.
Every year, hundreds of millions of people suffer scars, and many of these can cause considerable problems. While modern medicine is always improving in techniques for scar treatment, many scars still cause lasting physical and psychological pain for victims.
What Is Disfigurement?
Many people may wonder, "Are scarring and disfigurement the same?" The answer is that they are generally two different types of injuries, but they can be related.
Disfigurement is a term for an injury that affects someone's appearance. Scarring can cause disfigurement, but it can also be caused by other types of injuries, such as fractures and amputations. Although doctors can repair some disfigurement injuries, others may be more challenging to treat.
In some cases, accident victims may suffer permanent disfigurement that can transform their lives. Permanent disfigurement injuries, such as loss of a limb, have enormous consequences, including long-term physical and emotional pain. That's why disfigurement is a serious injury that demands a serious response.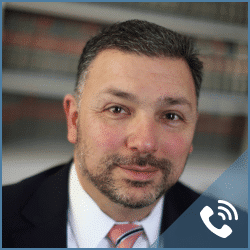 Get Your FREE Case Review,
In Person or Virtually Online
Types of Scars and Disfigurement
Scarring and disfigurement can come in many different forms that depend on how someone was injured. For example, someone who suffers scarring or disfigurement because of a fire may have different injuries from someone hurt in a car crash.
Types of scars may include:
Keloid scars, formed by collagen tissue that grows at the site of the injury
Atrophic scars, which heal below the skin's surface and appear indented
Hypertrophic scars, which appear as thickened tissue above the skin's surface
Burn scars
Surgical scars
Types of disfigurement could include:
Facial scars
Body scars
Loss of limb
Loss of eye
Broken bones
Burn injuries
Injuries that affect bodily control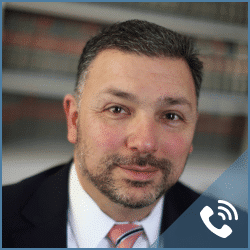 Get Your FREE Case Review,
In Person or Virtually Online
Types of Accidents That Can Cause Scarring and Disfigurement
Many different types of accidents could cause scarring and disfigurement. Some examples include:
Car accidents
Motorcycle accidents
Truck accidents
Bicycle accidents
Pedestrian accidents
Slip-and-fall accidents
Medical malpractice
Unsafe product malfunctions
Defective medical devices
The Impact of Scarring and Disfigurement Injuries
Scarring and disfigurement can affect appearance, function, and emotional health. That means every part of your life could be changed after an accident.
Appearance – When scarring or disfigurement occurs, these injuries can change your appearance. Although surgeons may be able to repair some injuries, others may result in permanent changes. These changes can dramatically impact how victims appear and how they relate to others.
Function – Scarring and disfigurement have profound consequences for victims. These injuries can take away key senses such as sight, limit mobility, or even take away movement altogether. That can impact your life and your work in significant ways.
Emotional health – Scarring and disfigurement can take an enormous toll on accident victims. They can cause depression, anxiety, embarrassment, and many other serious harms. These injuries can hurt victims over the long term, causing profound problems for people injured through no fault of their own.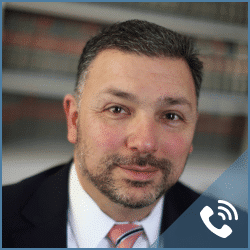 Get Your FREE Case Review,
In Person or Virtually Online
Treatment for People with Visible Scarring and Disfigurement
Doctors and surgeons are developing new ways to heal scarring and disfigurement all the time. These techniques are constantly improving and becoming more effective every day. Some of the ways that doctors treat scarring and disfigurement include:
Corrective surgery
Reconstructive plastic surgery
Skin grafts
Laser surgery
Dermabrasion
Steroid injections
Radiation therapy
Tissue expansion
Compensation for Scarring and Disfigurement in Connecticut
Following an injury involving scarring or disfigurement, people often have questions. How much compensation could I be entitled to? How much compensation may be available for my case? And what is the average settlement for scarring?
The answer is that every case is unique, but a Connecticut scar and disfigurement lawyer can review your case and help you understand what compensation could apply in your situation.
Types of compensation may include:
Medical costs for treating an injury
Costs of medication or future medical needs related to the injuries
Lost wages and damage to future earnings
Pain and suffering
Emotional distress
Lost quality of life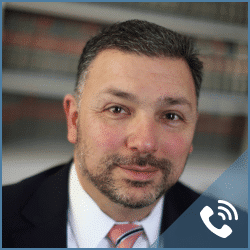 Get Your FREE Case Review,
In Person or Virtually Online
Contact Our Experienced Connecticut Scarring and Disfigurement Attorney
If you have suffered scarring or disfigurement, get in touch with Wocl Leydon today. We serve people throughout Connecticut, and we have a track record of helping our clients in every way we can. From answering your questions to taking the stress of a case off you, our experienced scarring and disfigurement attorneys are here to help you.
We are available to talk with you now. We even offer a free consultation to answer your questions and help you understand your options. For yours, call us or contact us online today.