Settlement Reached in Birth Injury Case
Last updated Friday, November 24th, 2023
Birth Injury Settlements Case Reached: It is very important for individuals who provide care in connection to a pregnancy and/or a child birth to not act negligently in regards to this care. Such negligence can be very harmful. For example, such negligence can result in a child suffering birth injuries (which can have major impacts on a child's life).
Recently, a birth injury case that arose in New Hampshire was settled. The case involved a midwife from Concord, New Hampshire. The midwife reportedly provided care in connection to the pregnancy of a woman and the birth of the woman's child. Reportedly, the woman's child sustained a brain injury during birth. The woman and her husband claimed that the midwife was negligent in the care she provided.
The woman and her husband brought a lawsuit against the midwife in connection to these allegations. Recently, a settlement was reached in regards to this lawsuit. According to the Concord Monitor article which reported this story, as part of this settlement, the midwife will make a monetary payment. According to a representative of the midwife, the midwife did not admit any wrongdoing in this settlement.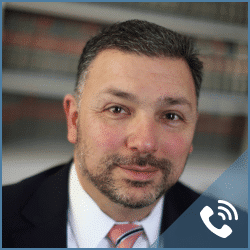 Get Your FREE Case Review,
In Person or Virtually Online
As the allegations in this recently settled case underscore, it can be very harmful when negligent care is provided in relation to a pregnancy or child birth. Thus, one hopes that individuals who provide care in connection to a pregnancy or child birth make sure to avoid negligence like that alleged in the above-mentioned case. No child should have to suffer birth injuries because of negligence.
Source: The Concord Monitor, "Midwife settles suit for $730,000," Maddie Hanna, Aug. 23, 2011 – Birth Injury Settlements Case Reached