Settlement Reached in Case Involving Alleged Delayed Diagnosis
Last updated Monday, November 6th, 2023
A delayed cancer diagnosis can be incredibly harmful to a person. A delay in a cancer diagnosis can lead to a person facing more serious treatments and bleaker potential outcomes. A delayed diagnosis malpractice settlement lawyer can ultimately help.
There are many different things that can lead to a delay in a cancer diagnosis. One such thing is medical negligence, such as a failure by a medical professional or a medical facility to conduct proper diagnostic tests in a timely manner. No patient here in Connecticut should have to face a delayed cancer diagnosis due to a failure by a medical professional or a medical facility to comply with the standard of care that applies to them.
Recently, in another state, a settlement was reached in a case involving an alleged delayed cancer diagnosis.
The case involved a woman who, according to her family, received care at a medical center in Pennsylvania starting in October 2008 in connection to symptoms she was experiencing. The woman's family alleged that the medical center and its staff failed to conduct a biopsy on the woman as soon as it should have. The woman's family said that this resulted in vulvar cancer that the woman had not been diagnosed with until July 2010. The woman died in January 2012.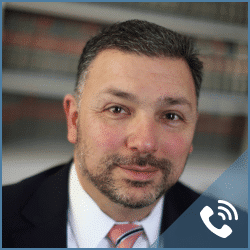 Get Your FREE Case Review,
In Person or Virtually Online
A lawsuit was brought by the woman's family against the medical center in connection to the alleged delayed diagnosis. Recently, the woman's family and the medical center settled this lawsuit. Under the terms of the settlement, a monetary payment will be made to the woman's family.
As the allegations that were made in this recently settled case underscore, negligence by medical professionals or medical facilities when it comes to diagnostic tests can cause a significant amount of harm. If a person believes that they or a loved one was subjected to diagnostic-test-related negligence, they may wish to consider having a medical malpractice attorney look at the incident to see what options are available.
Source: pennlive.com, "$2.4M settlement ends lawsuit against Hershey Medical Center over mid-state woman's cancer death," Matt Miller, Sept. 27, 2013