The Importance of Early Detection in Sepsis
Last updated Monday, October 30th, 2023
Sepsis is a medical condition in which the body has a deadly reaction to infection, and it can lead to organ failure, tissue damage and death. Connecticut residents who are ill should be aware of how to detect and prevent this potentially deadly condition. Hence, early detection of sepsis is hugely crucial.
According to the Agency for Healthcare Research and Quality, 18 million cases of sepsis are diagnosed each year all over the world. The rate of diagnosis is rising annually by 8 percent to 10 percent.
Sepsis can be difficult to diagnose because of how similar its symptoms are to those of other medical disorders. Patients, families and health care providers should work together to detect the condition so that affected patients can receive treatment as soon as possible.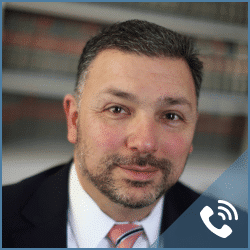 Get Your FREE Case Review,
In Person or Virtually Online
The challenge with identifying sepsis is that the body does not distinguish between the initial inflammatory phases of a sterile inflammation and that of one caused by bacteria. The diagnosis of sepsis is based on the clinical assessment of a suspected infection since there is no definitive diagnostic test that can detect it.
Typical symptoms of sepsis may include abdominal pain, nausea and vomiting. However, these signs may be associated with other common illnesses that may not be infectious or require antibiotics. In theses cases, misdiagnoses can occur, resulting in patients not receiving the correct treatments, which, in turn, further delays the correct diagnosis of and medical care for sepsis.
The failure to diagnose and the misdiagnosis of a potentially fatal medical condition like sepsis is a form of medical malpractice. An attorney who practices medical malpractice law may be able to help his or her clients pursue financial damages against the medical professionals whose negligent medical care resulted in delayed treatment of the actual condition, the spread of a disease or the worsening of a condition that resulted in death.