The Weekly Episode 14 on Talc Powder
Last updated Monday, November 27th, 2023

"The Weekly" is a New York Times television docuseries that is a spinoff of the newspaper's popular daily podcast "The Daily." The 14th episode of the first season was entitled "V. Johnson and Johnson," and focused on a former teacher who claims in a lawsuit that her cancer was caused by asbestos in the talcum powder she used daily for years.
"The Weekly" is produced by the Times for FX and Hulu, and you can watch the full episode through those websites. Roni Caryn Rabin and Tiffany Hsu were the featured reporters in the piece.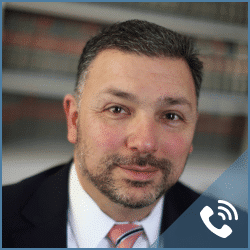 Get Your FREE Case Review,
In Person or Virtually Online
Background on Talc Products Made by Johnson & Johnson
Much of "The Weekly" episode on Johnson & Johnson asbestos claims focuses on the kinds of evidence about the company's knowledge that its baby powder contained asbestos and how it attempted to try and cover that up.
Reuters first reported in December 2018 that its investigation of thousands of pages of company memos, internal reports, and other confidential documents released in a 1999 case found that Johnson & Johnson's raw talc and finished powders tested positive for small amounts of asbestos from at least 1971 all the way to the early 2000s.
Johnson & Johnson never disclosed any of this information to regulators or the public. Baby powder is the product most commonly associated with talc, but other products also containing talc include various female hygiene products, household cleaning supplies, lotions, deodorants, shampoo, conditioner, and other shower products.
Types of Hazards, Health Issues, and Dangers Mentioned in This Episode
The 14th episode of "The Weekly" highlights of the smell of talcum powder, referring to it as the "smell of innocence." The show includes a clip of a Johnson & Johnson advertisement of baby powder being applied to an infant closing with the on-screen text of "Fragile … Handle with Johnson's."
"It's baby powder. It's made for babies," former teacher Patricia Schmitz says in "The Weekly." "It's supposed to make them feel good, it's safe."
The show noted that mesothelioma is typically found in construction crews, shipyard workers, and coal miners, making a former teacher a very unlikely person to be diagnosed with the disease.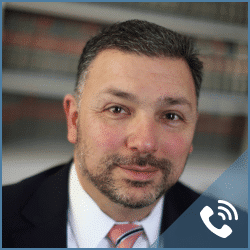 Get Your FREE Case Review,
In Person or Virtually Online
Thousands of Lawsuits Against Johnson & Johnson Regarding Talc
The New York Times reported that over 15,000 plaintiffs have claimed that Johnson & Johnson's talc products caused their cancers, and the company is appealing almost all of the 14 cases it has lost thus far. As the Times noted, one of those judgments includes a Missouri circuit court award of $550 million in compensatory damages and $4.69 billion in punitive damages.
The American Cancer Society began recommending in 1999 that women who regularly use baby powder in their genital area use cornstarch-based baby powder instead of talc.
Summary on Teacher Mentioned in Episode
"I was relatively young and female, so I wasn't the typical candidate for mesothelioma," Schmitz says at the beginning of "The Weekly." On June 12, 2019, CNBC reported that a California jury ruled in favor of Schmitz in her claim that her cancer was caused by talcum-based products made by Johnson & Johnson and Colgate-Palmolive.
The jury awarded her awarded $4.8 million in damages from each company, and Johnson & Johnson told "People" magazine that it planned to appeal. "The Weekly" noted that Schmitz had been a schoolteacher who had never worked in any setting that exposed her to asbestos in any way, but she was exposed to baby powder and body powder from 1957 until the mid-2000s.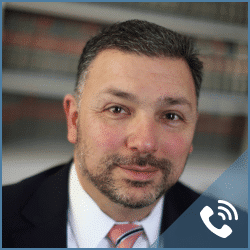 Get Your FREE Case Review,
In Person or Virtually Online
Contact Wocl Leydon for Health Issues Related to Talc Products
Any person who believes that their mesothelioma or ovarian cancer diagnosis was the result of using baby powder or another product containing talcum powder should contact an attorney right away. Wocl Leydon, LLC, has extensive experience handling these types of claims and will be pleased to discuss your case with you without any obligation or fees.
Our firm has the right experience to help you get justice and fair compensation. We will discuss all of your rights when you call us or contact us online to set up a free consultation.