Thousands of Fatal Hospital Errors Go Unreported Each Year
Last updated Tuesday, November 21st, 2023

Healthcare professionals make mistakes, but one would expect the mistake to be corrected and not be made over and over again. Unfortunately, studies have found that medical professionals make costly and sometimes fatal mistakes/Hospital Errors without reporting them and without making changes to keep them from happening again.
Each year, approximately 37 million people are hospitalized. A 1999 Institute of Medicine report, "To Err is Human," claimed about 100,000 people die in U.S. hospitals each year from preventable medical errors. A recent U.S. Department of Health and Human Services (HHS) report revealed that 86 percent of all hospital errors go unreported. Where they were reported, the hospitals made no policy changes to prevent a repetitive mistake.
An older HHS study estimated that one in seven hospital patients die or receive serious or long-term injuries because of hospital care. Especially alarming is that in an estimated 60 percent of unreported cases, hospital staffers do not even recognize an error has occurred. This lends credence to a 2011 study in the journal Health Affairs, which claims that a third of hospital visits result in a hospital-related injury.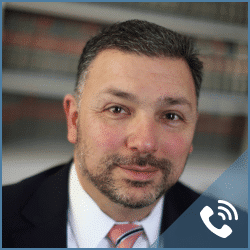 Get Your FREE Case Review,
In Person or Virtually Online
Some of the most common errors include over medication, incorrect medication, severe bedsores and infections contracted in the hospital. These errors are completely preventable and could easily be avoided if hospital staff members would report them. Hospital administrators could then review and analyze the mistakes and make appropriate policy changes to prevent the errors from reoccurring.
Because hospitals cannot be trusted to protect their patients, patients (and their families) must be extra vigilant and involved in their care. One way of doing so is to ensure your doctor knows all the medications you are taking, verify you are receiving the right prescriptions from the pharmacy and ask plenty of questions. Moreover, the HHS recommends asking all health care workers that touch you if they have washed their hands. This can help stop the spread of infection from other patients to you.
Hospitals and health care professionals owe their patients a duty of care. If they breach that duty, they should be held liable. Medical malpractice suits aim to compensate patients and their families for their injuries and loss, as well as hold medical professionals and hospitals accountable for their negligence. If you or a loved one has been injured during a hospital visit, contact an experienced medical malpractice attorney to discuss your situation and your options.