Uber, Lyft And Ridesharing Accident
Last updated Tuesday, November 21st, 2023

Connecticut Uber, Lyft and Rideshare Accident Lawyers
Millions of people use rideshare applications like Uber or Lyft every day in the United States.  This also means that your chances of being in an accident involving an Uber or a Lyft are greater than ever, whether you are a rideshare passenger or another driver involved in a crash with an Uber or Lyft vehicle.
The more rides that an Uber or Lyft driver can handle in a day equal more money that the driver can make. As a result, these drivers may be tempted to drive recklessly or exceed the speed limit to quickly drop off and pick up as many passengers as possible. Even if they aren't rushing to cram in trips, they are still prone to make the same careless errors as other drivers.
In many instances, rideshare drivers do not have the same experience or training as a taxi driver or another public transportation operator. Because of a driver's inexperience or negligence, you can easily become involved in a car accident with an Uber or a Lyft – as a passenger in a rideshare vehicle or as an outside party.
If you have been injured in an accident caused by an Uber or Lyft driver, the Connecticut car accident attorneys at Wocl Leydon want to help. Call us or contact us online now to find out more about your legal options during a free consultation.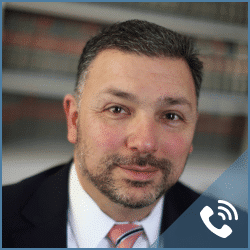 Get Your FREE Case Review,
In Person or Virtually Online
Compensation for Injuries in an Uber, Lyft, or Ridesharing Accident
Issues of liability and insurance coverage can be complex, especially when an Uber or Lyft vehicle was involved in a crash.
You have the legal right to seek compensation for your injuries and reimbursement for other expenses that were out of pocket if the expenses were a direct result of an accident caused by someone else. Typically, you are entitled to compensation for:
Any medical bills that are related to the treatment of your injuries.
Lost wages or other income that you incurred due to being unable to work or due to missing work for treatments and appointments.
Compensation for non-economic damages including pain and suffering experienced, such as emotional trauma, counseling, or disruption of family life.
The replacement or repair of damaged personal property.
Any other expenses and/or compensation your attorney may discover that you are entitled to.
Why You Need a Lawyer After an Uber or Lyft Accident
If a rideshare driver is found to be at fault, it may be difficult to communicate with the company. Most ridesharing services communicate strictly through email, or they make it impossible for you to speak to a real person. A company like Uber or Lyft may be hesitant to extend insurance coverage for an accident that involves one of their drivers, and they may want the driver's personal auto insurance carrier to cover the motor vehicle accident claim.
What does this mean for you? If you are suffering from serious injuries, you need to seek experienced personal injury attorneys to handle your case. An experienced legal team will have the ability to stand up to Uber or Lyft and know how to prove liability to hold the company or the driver accountable for compensation. The legal team will also be prepared to work with the rideshare company or the driver's insurance to recover damages that you are rightfully owed.
There are also times when you may file claims against both another motorist's and the ridesharing company's insurance policies. In this case, which policies are primarily and secondarily liable depends on several factors that a skilled attorney can sort out so that you can receive proper compensation.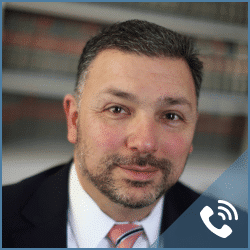 Get Your FREE Case Review,
In Person or Virtually Online
Contact Our Connecticut Uber and Lyft Accident Attorneys Today
You may be suffering serious injuries after a Lyft or Uber accident. You have medical bills, lost wages, and expenses for rehabilitative care that need to be taken care of. You deserve to be treated fairly and with compassion, and not held at the mercy of a rideshare corporation's insurance company.
At Wocl Leydon, our attorneys fight for victims of Uber or Lyft accidents. We understand the specifics that go into seeking damages against negligent rideshare drivers. Our law firm offers the representation you need to get results.
We work with medical professionals to examine the nature and extent of your injuries and determine the appropriate compensation, including medical expenses, lost wages, lost earning capacity, physical pain, mental suffering, permanent injury, loss of activities and enjoyment of life, as well as wrongful death claims.
Contact us now online or by phone for a free consultation.