What to Do After an Accident with an Uninsured or Underinsured Motorist in Stamford
Last updated Tuesday, November 21st, 2023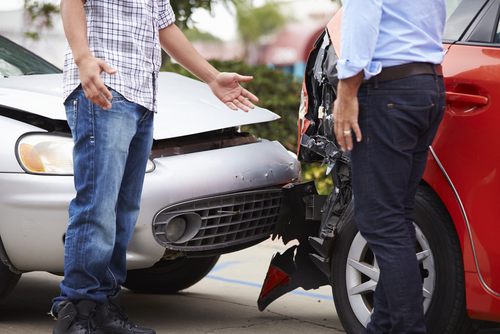 When a person is involved in a motor vehicle accident, it is reasonable to expect that the at-fault driver has the auto insurance they are required by law to carry. There are unfortunate circumstances in which the at-fault driver does not have any liability insurance coverage, or enough coverage to compensate you for your injuries and damage to your property.
Fortunately, policyholders who have uninsured and underinsured motorist (UM/UIM) coverage may be able to secure the compensation they need to pay their medical bills and other expenses. UM/UIM coverage may apply when, for example, someone is hurt in an accident with a driver who fled the scene, a driver who had no insurance, or a driver who had inadequate coverage.
The Stamford car accident lawyers of Wocl Leydon understand how complicated insurance claims can be. If you were hurt in an accident with an uninsured or underinsured motorist in Stamford, we will review your insurance policy and work to seek the compensation you are owed.
Call us or reach out to us online to schedule a free consultation with our team today.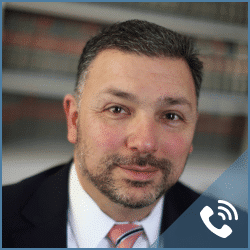 Get Your FREE Case Review,
In Person or Virtually Online
Car Insurance Requirements in Stamford, Connecticut
According to the Connecticut Insurance Department, state law requires people to maintain minimum automobile liability insurance of $25,000 per person and $50,000 per accident for bodily injury and $25,000 per accident for property damage. The Insurance Department strongly urges people to take out policies that have higher limits. Many Connecticut motorists do carry higher limits.
Not all people can afford to spend the money required to maintain higher limit policies. Some people might not understand why they should spend the extra money on their insurance policy. In either case, there are scenarios in which drivers choose not to insure their vehicles for any more than the minimums required by law.
Insurance Against Underinsured and Uninsured Drivers
Uninsured motorist (UM) and underinsured motorist (UIM) coverage are established under Connecticut General Statute § 38a-336. Most insurance companies offer these types of coverage, and it cannot be required if a person rejects the coverage in writing.
Connecticut state law provides that the amount of UM and UIM coverage cannot be less than the minimum limits required under state law. It is not uncommon for a person to combine the coverage limits for multiple vehicles on a single policy, or "stack" their coverage.
What Does Uninsured Motorist Coverage Cover?
UM coverage applies to people injured in accidents caused by drivers who did not have automobile insurance policies. It can also apply when an unidentified hit-and-run driver is responsible for a crash. A standard UM policy is often equal to a person's bodily injury liability coverage, but some choose to double the bodily injury liability coverage for UM coverage.
Some people are uninsured because they failed to make the necessary payments on policies they believed were in place. Not all uninsured drivers necessarily know that they do not have coverage.
In some cases, the driver's liability coverage provider may now be insolvent. In other cases, insurers may have chosen to cancel policies because of misrepresentations the drivers made in their applications.
UM and UIM coverage of $25,000 per person and $50,000 per accident is the minimum required by law. A person can only lower this coverage by completing a written informed consent form.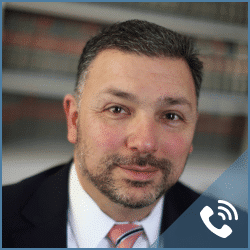 Get Your FREE Case Review,
In Person or Virtually Online
What Does Underinsured Motorist Coverage Cover?
In some cases, the costs associated with a person's injuries are more than the limits of the negligent driver's automobile insurance policy. In such cases, the negligent driver is considered underinsured, and a UIM insurance policy can cover the damages that were not payable because of insurance limits.
UIM coverage cannot be reduced by payments from another source, so some victims can be entitled to recover damages of more than their policy limits. For example, a person with $75,000 of UIM coverage who was in an accident causing $100,000 in damages but an underinsured driver only had a limit of $50,000 could collect $50,000 from their own insurance company and $50,000 from the underinsured driver's insurer instead of being limited to just $75,000.
Stamford, Connecticut Uninsured Motorist Statute of Limitations
Under Connecticut General Statute § 38a-336(g)(1), the statute of limitations that an insurance company places on uninsured or underinsured motorist claims cannot be less than three years. Connecticut General Statute § 38a-336(g)(2) also provides that the statute of limitations is prohibited from being less than one year if the insurance company becomes insolvent or denies coverage.
An insured person can also toll a limitation period by notifying the insurance company in writing of a claim for UIM benefits and commencing a lawsuit or demanding arbitration within 180 days of the date of exhaustion of the limits of liability under all applicable policies.
If you sustained severe injuries or your loved one was killed a crash caused by an uninsured or underinsured driver in Connecticut, do not try to deal with insurance companies on your own. Remember that an insurer will likely try to resolve your case for as little as possible.
You may have UIM coverage and your insurance company may still try to settle your case for far less than you are entitled to. You should avoid negotiating any settlement or making any recorded statement without first speaking to an experienced car accident attorney.
The Stamford law firm of Wocl Leydon is prepared to fight to help you seek every last dollar you need and deserve for all of your medical bills, lost wages, and other damages if you've been hurt in an accident with an uninsured or underinsured driver.
You can have our lawyers provide a thorough evaluation of your case when you call us or contact us online to receive a free consultation.