Walgreens Makes a Serious Medication Error
Last updated Thursday, November 2nd, 2023
Walgreens gave me the wrong prescription lawsuit lawsuit: A Walgreens pharmacist recently made a serious medication error. The pharmacist mistakenly gave the wrong medication to a mother for her two-year-old. The mix-up occurred when the mother filled a prescription for Motrin flu medication for her sick child at a Walgreens pharmacy. The pharmacy bag was labeled with her son's personal information on it, and directions for the use of the Motrin.
However, when the child's mother arrived home, she discovered that Motrin was not inside the bag. Instead, she was given a drug called levetiracetam. The side effects of this powerful drug include breathing problems, hallucinations, fever and a drop in white blood cells. This drug is typically prescribed for epilepsy patients and is not intended for children under the age of four.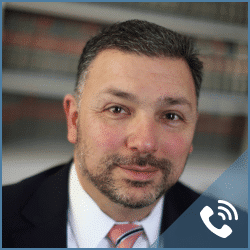 Get Your FREE Case Review,
In Person or Virtually Online
Thankfully, the child's mother discovered the mistake before administering the drug to her child. Because her toddler suffers from asthma, the mother believes that taking the drug could have killed him.
She immediately contacted the Walgreens manager who brought her the correct medication. The manager assured the distraught mother that the pharmacist would be disciplined for this serious mistake.
Walgreens insists that its medication errors are rare. They claim that any mistakes are taken seriously. The pharmacy says that they implement a multi-step safety check to ensure that medication errors are not made.
Walgreens will be investigating how this mistake was made and the pharmacy hopes to prevent future medication errors from arising. However, this is not the only medication error to be made by a Walgreens pharmacist in recent months. As patients, and especially parents of child patients, pick up prescriptions from these pharmacies, they should carefully check the labels. Although the pharmacy has a responsibility to provide the proper medication, it is a good idea to take extra precaution.
Are you a victim of the wrong medication? Call Wocl Leydon Today!
Source: KRDO.com, "Walgreens Gives Mom Wrong Meds For Toddler," Lindsay A. Watts, 11 April 2011 – Walgreens gave me the wrong prescription lawsuit.