Welcome to Our Connecticut Medical Malpractice Blog
Last updated Friday, November 24th, 2023
Trust is of the utmost importance in any doctor-patient relationship. We need to be able to trust doctors and medical caregivers because of their expertise, education and training. However, when medical professionals make mistakes, the consequences can be suffered by patients for years to come. At Wocl Leydon, LLC, our medical malpractice attorneys pursue cases on behalf of those injured by doctors or other medical professionals. No medical error, however seemingly small, is acceptable. You have rights. Call us at our Stamford or Fairfield offices today at 203-517-0456 or toll free at 866-554-1709. We provide free initial consultations in order to assist in determining whether you have a viable legal claim for medical malpractice.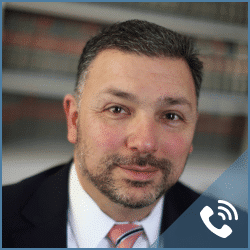 Get Your FREE Case Review,
In Person or Virtually Online
Your doctor is required by law to carry a certain level of medical malpractice insurance – as precedent has shown mistakes are statistically expected to happen. In our experience, we have found medical malpractice cases to be some of the most aggressively defended by insurance companies, as the financial stakes for them are very high. Also, as professionals, doctors don't like to readily admit they're wrong, so it is often difficult for patients to attain proper compensation without the assistance of an experienced medical malpractice attorney.
Our firm is starting this blog(Connecticut Medical Malpractice Blog) to report on newsworthy medical malpractice situations happening throughout Connecticut and beyond. We plan to target stories involving birth injury, failure to diagnose injury or disease, anesthesia and medication errors, nursing negligence – whether that be in a hospital or nursing home – and delayed cancer diagnosis.
If at any time you have something to add to our posts, feel free to utilize the comments section of the blog. We're sincerely interested in receiving your thoughts on developments in medical malpractice litigation, and hope this blog serves as somewhat of a forum of discussion on the subject matter. If at any point you feel the need to take the conversation offline to discuss your particular scenario, feel free to contact our offices via the contact form on this blog, or call us at 203-517-0456 or toll free at 866-554-1709 to setup a no obligation, free initial consultation. We're interested to learn more about your situation.