Why Should I Have a Mass Tort Lawyer Who Is in My State? – Explained
Last updated Tuesday, November 21st, 2023

If you've been injured after using a dangerous or defective product, after taking a dangerous medication, or any other situation that caused many others like you to become ill or injured, you may be able to file a mass tort claim. 
There are many advantages to this type of legal action, which is similar but not exactly the same as a class action. As a representative of a group, your mass tort lawyer can consolidate the extraordinary expenses for experts and other litigation costs associated with these cases. In short, you, the other injured parties, and you will all benefit from working together. 
Once you decide to file a mass tort claim, you need to decide which attorney to choose. It's a good idea to choose a local lawyer. There are distinct advantages to our Connecticut-based firm. 
At Wocl Leydon, we have nearly 30 years of litigation experience. Here are some of the ways working with one of our attorneys will benefit your case. 
Ease of communication.

During your mass tort, it's likely that your lawyer will need to contact you often in the course of preparation and during any trial. It's easier to stay in touch when you're in the same time zone and can schedule meetings or telephone conferences that are convenient for you. If your case ends up being transferred to another state you will still have local counsel available to you.

Your lawyer will be more responsive.

You can trust that your mass tort attorney at Wocl Leydon will respond to you quickly and answer your questions clearly. 

Licensed to practice in your state's courts.

Mass torts can be tried in both federal and state courts. When your case includes a state component, you need an attorney licensed to practice in Connecticut courts. We are licensed in Connecticut and New York. 

Someone you can physically meet with face to face.

A local lawyer can meet with you in person. That will foster a trusting, open relationship and help you feel comfortable with your ongoing case.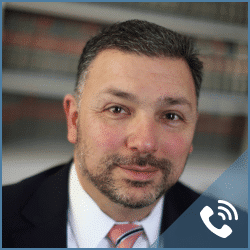 Get Your FREE Case Review,
In Person or Virtually Online
Typical Types of Mass Tort Actions
Mass tort lawyers can bring actions for many different reasons, but they usually fall under one of a few categories. These include: 
Medical and pharmaceutical claims
Consumer product claims
Automobile defect claims
In all of these situations, many people can be hurt by the negligence of a corporation or other culpable party. Your lawyer can conduct a thorough investigation that will benefit all of the mass tort claimants, and maximize the damages for each of their clients. 
What Is the Difference Between a Class Action and a Mass Tort Action?
In some ways, class actions and mass tort actions are quite similar. One important, and beneficial, difference is that you won't automatically be considered to have the same damages as all the other claimants. Your mass tort litigation lawyer will make a claim on your behalf that's separate from the others. 
When the negligent party is found liable for your injury, the extent of your damages will be placed in a category that is different from someone who may have not have suffered damages as significant as yours. Your lawyer will independently tally all of the damages you suffered and demand a payment that reflects your injuries and not the injuries of others. 
Contact a Mass Tort Attorney in Connecticut at Wocl Leydon
You may be owed financial damages for the medical expenses, lost work, pain and suffering, and other losses you experienced. We can help you seek compensation. Contact Wocl Leydon, LLC today in order to schedule a free, no-obligation consultation.