Wocl Leydon – Awards, Recognitions, Associations and Memberships
Last updated Tuesday, November 7th, 2023

The attorneys at Wocl Leydon have over 28 years of legal experience and knowledge to put towards your case and help you receive the settlement you deserve. Over the years each of these lawyers has been recognized for various achievements regarding their specific areas of practice and their exemplary client service.  Many times these achievements, recognitions, associations, acknowledgments, and memberships are not ones that people outside of the legal field are familiar with or understand.  It is important to us for you to understand what they are, and how their being recognized by or associated with them is truly a benefit to you and your case. Below is a list of the achievements and memberships awarded to the attorneys at Wocl Leydon. The most prominent among them is the Best Lawyers Award.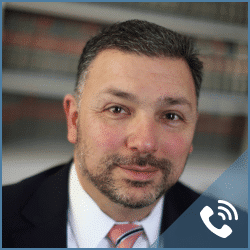 Get Your FREE Case Review,
In Person or Virtually Online
Nick Wocl received an AV rating from Martindale Hubbell Peer Review Ratings. This is the highest rating available. This rating is intended to help buyers of legal services identify, evaluate and select the most appropriate lawyer for their need. Those lawyers having received this rating have been identified as having a high level of ethical standards and professional ability. This has been determined through evaluations of lawyers, members of the bar and the judiciary of the United States and Canada.
The mission of The National Trial Lawyers – Top 100 is to preserve and protect justice for all people.  The National Trial Lawyers is an organization which includes the premier trial lawyers from across the country who demonstrate superior qualifications as a civil plaintiff or criminal defense trial lawyer. The lawyers at Wocl Leydon have been recognized as being among the Top 100 Trial l Lawyers in the state of Connecticut by The National Trial Lawyers. This recognition is awarded only by invitation. Peer nominations and additional third-party research are only a couple of the steps involved in the in depth and extremely thorough evaluation process.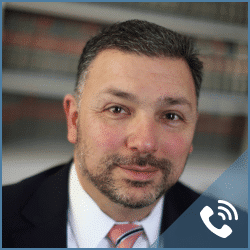 Get Your FREE Case Review,
In Person or Virtually Online
Super Lawyers is a rating of exemplary lawyers from over 70 practice areas who have attained a high-degree of peer recognition and professional achievement. The selection process (patented by Super Lawyers) includes the following:  independent research, peer nominations and peer evaluations. Upon receipt of all of the required amount of submitted information, an expert review panel evaluates the nominee's submission and determines their rating. Each candidate is evaluated on 12 indicators of peer recognition and professional achievement. Selections are made on an annual, state-by-state basis. The objective is to create a credible, comprehensive and diverse listing of outstanding attorneys that can be used as a resource for attorneys and consumers searching for legal counsel. Since Super Lawyers is intended to be used as an aid in selecting a lawyer, we limit the lawyer ratings to those who can be hired and retained by the public.
The final published list represents no more than 5 percent of the lawyers in the state. The lists are published annually in state and regional editions of Super Lawyers Magazines and in inserts and special advertising sections in leading city and regional magazines and newspapers. All attorneys selected for inclusion in Super Lawyers, regardless of year, can be found on SuperLawyers.com.
The Connecticut Trial Lawyers Association is a non-profit professional association dedicated to creating and maintaining a more just society by preserving individual rights within the justice system.  It is a fellowship of over 1,300 of Connecticut's most accomplished and active lawyers who are interested in protecting plaintiffs' rights and becoming better trial lawyers. CTLA provides its members with high-quality CLE programs, ongoing Community Outreach Projects and a variety of networking opportunities.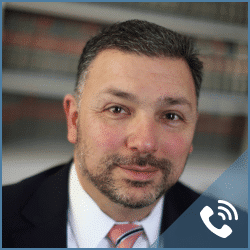 Get Your FREE Case Review,
In Person or Virtually Online
Established in 1993, the Million Dollar Advocates Forum (which also includes the Multi-Million Dollar Advocates Forum) is one of the most prestigious groups of trial lawyers in the United States.  Membership is limited to attorneys who have won million and multi-million dollar verdicts and settlements. There are over 4000 members throughout the country.  However large a number that may sound, that number represents fewer than 1% of U.S. lawyers are members.
The quality of its membership is very impressive and includes many of the top trial lawyers in the country. Many of its members have achieved numerous million and multi-million dollar results (several of its members have also won billion dollar cases). The practice areas of its members include most areas of litigation, including: major personal injury, products liability, medical malpractice, construction, environmental, employment, insurance and business litigation. The commonality amongst them all is that they have all demonstrated, in both an objective and tangible way, their ability to accomplish superior results in complex litigation cases. The certification by the Million Dollar Advocates Forum is a recognition of this accomplishment and an induction into a national association of truly special and elite colleagues for the purpose of information exchange, assistance, professional referral and continuing the improvement and growth of the legal profession.
A National Board of Trial Advocacy "certified" attorney has demonstrated skill and expertise in a particular field and has proven it through rigorous examination and testing by the NBTA. The NBTA and other organizations accredited by the American Bar Association must demonstrate that a lawyer who is "certified" has an enhanced level of expertise and substantial involvement in the specialty area of certification. The standards are designed to enable the NBTA to thoroughly evaluate the objectives, standards and procedures of attorneys and to facilitate public access to appropriate legal services. 
Both Nick Wocl and Brenden Leydon have been "certified" in their particular practice areas, Medical Malpractice and Products Liability, respectively.  This means that, similar to the medical profession in where it's impossible for one doctor to remain current in all specialty areas, the legal profession contains such a vast number of practice areas that attorneys can no longer be all things to all people. However, unlike the medical profession, which has embraced specialization and specialty certification, the legal arena has been slow to do so.  In order to assist the public in their search for superior legal service, the American Bar Association of America has now accredited the National Board of Trial Advocacy. This has allowed for the establishment of such a process and certification which has as its ultimate end the protection and preservation the rights of all people.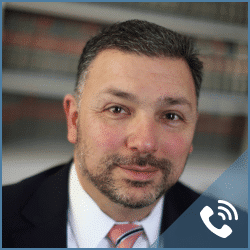 Get Your FREE Case Review,
In Person or Virtually Online
Recognition by Best Lawyers is based entirely on peer-review. The process is designed to capture the consensus opinion of leading lawyers about the professional abilities of their colleagues within the same geographical region and legal practice area. Best Lawyers employs a sophisticated, conscientious, rational and transparent survey process designed to elicit meaningful and substantive evaluations of the quality of legal services. Our belief has always been that the quality of a peer-review survey is directly related to the quality of its voting pool.
The process is as follows:
1) Nominations – the nominations are open to any attorney who is licensed to practice in the state and who is in good standing with the state bar.  Those nominations can come from clients, other lawyers or other reliable sources. 
Please

note

that

the

nominator,

or

number

of

nominations

received,

has

no

effect

on

a

lawyer's

recognition.

Best

Lawyers

does

not

accept

nominations

for

in-house

lawyers.

All

candidates

must

be

in

private

practice.

All

lawyers

in

the

previous

edition

of

Best Lawyers

are

automatically

nominated

into

their

recognized

practice

areas for

the

next

peer-review

process

and

must

garner

enough

positive

feedback

to

be

highlighted

in

the

next

edition.

While

there

is

no

limit

to

the

number

of

lawyers

a

firm

may

nominate,

we

suggest

that

nominees

be

in

practice

for

at

least

10

years

in

order

to

give

them

time

to

build

a

legal

presence

in

their

community

and

practice

areas.

Anyone

can

submit

a

nomination,

but

we

ask

that

a

lawyer

not

nominate

himself

or

herself.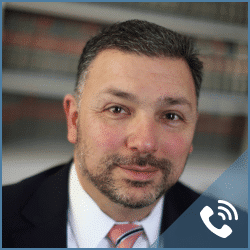 Get Your FREE Case Review,
In Person or Virtually Online
2) Peer Review and Voting – Ballots are then generated and distributed to lawyers who are listed by Best Lawyers and are considered to be held in the highest esteem for their particular practice area(s) and geographic region.
Ballots

are

customized

by

the

Best

Lawyers

staff

based

on

a

particular

voter's

geographic

region

and

practice

area(s).

Because

Best

Lawyers

voters

provide

peer-review

within

their

own

geographic

region

and

practice

areas

lawyers

are not

allowed

to

select

which

nominees

(from

the

entire

pool)

they

want

to

vote

on.

Attorneys

currently

recognized

in

The Best Lawyers in America

are

eligible

to

vote

All

ballots

and

information

submitted

are

strictly

confidential.

"5"

is

the

highest

score

and

indicates

that

the

voter

would

certainly

refer

a

case

to

the

nominee.

"1"

is

the

lowest

score

and

indicates

that

the

voter

would

definitely

not

refer

a

case

to

the

nominee.

The

option

to

choose

"Do

Not

Know"

is

also

available

to

voters,

which

signifies

that

the

voter

is

not

familiar

with

a 

particular candidate's work.

Lawyers

are

not

allowed

to

vote

on

themselves.

In

order

to

avoid

this

altogether,

we

remove

an

attorneys'

name

from his

or

her

own

ballot.
3) Analysis and Feedback – Upon voting, Best Lawyers asks the voting lawyers: "If you were unable to take a case yourself, how likely would you be to refer it to this nominee?" The voting lawyers give each nominee a rating of 1-5 (1 being the least likely and 5 being the most likely).  In addition, the voting lawyers are also encouraged to provide additional comments.
4) Eligibility Check – Best Lawyers' editorial staff calculates the votes and reviews the comments. Once selected, a lawyer is checked state bar association sanction lists to make sure they are in good standing with the ethics committee of their state bar.
5) Announcement – Once the confirmation is complete, those lawyers who have been selected for recognition are notified.  The list of that year's recognized lawyers is then made public via various Best Lawyers publications across the nation regionally and on the bestlawyers.com website.
Contact

information

for

all

recognized

lawyers

is

confirmed

to

ensure

accurate

information

and

that

clients

can

reach

them.

Lawyers

who

are

recognized

in

the

new

edition

are

alerted

via

email

and

hard-copy

letter.

Marketing

departments

at firms also receive a complete list of the lawyers from their firm who will be recognized by Best Lawyers.
Information concerning nominations, the determination process or any other issue related to Best Lawyers can be found at: info@bestlawyers.com.