Woman Alleges Negligence Led to Unnecessary Removal of Thyroid
Last updated Friday, November 24th, 2023
Thyroid Surgery Malpractice Lawsuit: It can be very harmful when a doctor negligently diagnoses a patient with a medical condition that he or she doesn't actually have. For example, such an incorrect diagnosis could lead to a patient undergoing a surgery or procedure that he or she doesn't need.
Recently, a medical malpractice case has arisen in Illinois involving a cancer diagnosis that was allegedly incorrect.
The case involves a woman from Madison County, Illinois who received care from a doctor. The woman claims that, during this care, the doctor reached the conclusion that the woman suffered from papillary carcinoma. The woman alleges that she then underwent a surgery that was aimed at treating this condition. This surgery reportedly involved the removal of the woman's thyroid. The procedure allegedly was performed by the doctor who gave the woman the cancer diagnosis.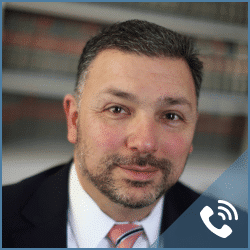 Get Your FREE Case Review,
In Person or Virtually Online
The woman claims that the cancer diagnosis the doctor gave her was incorrect and that she actually suffered from a different condition. Consequently, she alleges that the surgery she received was unnecessary. She claims that this surgery caused her pain and caused her to become disabled.
The woman is now bringing a medical malpractice lawsuit against the doctor. She claims that the doctor's incorrect diagnosis stemmed from negligence and that this negligence caused her to suffer the above-mentioned harms that allegedly came from the unnecessary surgery.
The allegations in this case illustrate how patients can be exposed to harms and risks when they undergo an unnecessary surgery because of an incorrect diagnosis. Thus, it is very important that doctors not engage in negligent conduct when they are diagnosing patients.
Source: The Madison/St. Clair Record, "Thyroid removed unnecessarily, woman claims in med mal suit," Kelly Holleran, 24 March 2011 – Thyroid Surgery Malpractice Lawsuit