Woman Brings Lawsuit Against Pharmacy
Last updated Monday, November 6th, 2023
Hydroxyzine Lawsuit: When a pharmacist or pharmacy commits negligence when filling prescriptions, it can result in prescription errors occurring. Such errors can cause individuals great harm. Thus, it is very important for pharmacies and pharmacists to act properly when it comes to filling prescriptions for individuals.
Recently, a case involving allegations of prescription-related negligence has arisen in Louisiana.
The case involves an elderly woman from New Orleans. Reportedly, the woman went to a pharmacy to have a prescription for a muscle relaxant called hydralazine filled. The woman alleges that the pharmacist who filled her prescription mistakenly gave her a drug called hydroxyzine (an antihistamine) instead of hydralazine. The woman claims that she took this incorrect medication for around a month. According to the woman, taking this incorrect medication caused her to suffer a variety of harms.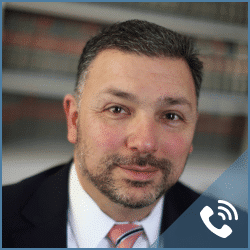 Get Your FREE Case Review,
In Person or Virtually Online
The woman claims that this alleged prescription error was the result of negligence by the pharmacist and the pharmacy.
The woman has brought a lawsuit in a court in Louisiana against the above-mentioned pharmacy in connection to these allegations. In her lawsuit, the woman reportedly is seeking damages.
As the allegations in this case illustrate, prescription errors can be very harmful. No individual should have to suffer harm because a pharmacy or pharmacist acted negligently. Thus, one hopes that pharmacies and pharmacists are held accountable when they commit negligence like that alleged in this case. One also hopes that all pharmacies and pharmacists make sure to act properly when it comes to filling prescriptions.
Source: The Louisiana Record, "Woman says Rite Aid is at fault after she took the wrong medication," Kyle Barnett, Dec. 19, 2011 – Hydroxyzine Lawsuit