Woman Brings Lawsuit Alleging Prescription-related Negligence
Last updated Monday, November 6th, 2023
Avelox Lawsuit: No individual should have to experience prescription-related negligence at the hands of a pharmacist or pharmacy. Such negligence can result in harmful prescription errors occurring.
Recently, a case involving allegations of prescription-related negligence has arisen. The case is from West Virginia. The case involves a woman who reportedly went to a pharmacy in West Virginia to get two prescriptions filled. According to the woman, one of the prescriptions was for Avelox and the other was for Prednisone.
The woman alleges that a pharmacist at the pharmacy acted negligently in connection to the filling of these two prescriptions. Specifically, the woman alleges that the pharmacist accidently put the Avelox pills in the Prednisone container and the Prednisone pills in the Avelox container.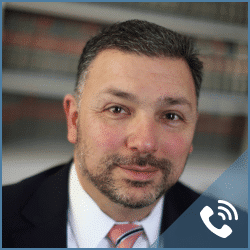 Get Your FREE Case Review,
In Person or Virtually Online
According to the woman, this alleged negligent mistake resulted in her taking the wrong amount of pills when it came to these two medications and this, in turn, caused her to suffer a variety of harms, including pain and mental anguish.
A lawsuit has been brought in a court in West Virginia by the woman in connection to these allegations. It has been reported that the woman is asking for damages in this lawsuit. It will be interesting to see what happens in this case and how it is ultimately resolved.
As the allegations in this case underscore, prescription-related negligence can cause individuals to suffer a great deal of harm. Thus, one hopes that all pharmacies and pharmacists make sure to act properly when it comes to the filling of prescriptions.
Call out lawyers at Wocl Leydon, if you are a victim of medical negligence.
Source: The West Virginia Record, "Lincoln woman says pharmacist mixed up prescriptions," Harmon Marks, Sept. 20, 2012 – Avelox Lawsuit