Woman Claims Injection-related Negligence Caused Permanent Pain
Last updated Monday, November 6th, 2023
Sometimes, patients of medical centers here in Connecticut are given medications by the centers. The ways in which medications are administered can vary quite a bit. Some medications are administered through a pill. Others are administered through an injection, which may cause Injection Negligence.
When the staff of a medical center is administering a medication to a patient through an injection, it is vital that they act properly in connection to the injection. Medical negligence regarding an injection can have significant impacts on a patient.
A case involving allegations of the above-mentioned type of medication error has recently come up in another state, West Virginia.
The case involves a woman who says that she received care from the staff of a medical center in November 2010. According to the woman, during the course of this care, the staff gave her an injection of Depo-Provera, a contraceptive drug.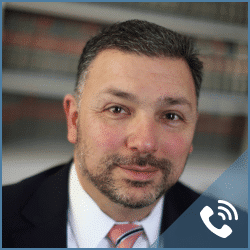 Get Your FREE Case Review,
In Person or Virtually Online
The woman alleges that the injection wasn't administered properly and that the staff failed to take proper actions after the injection was given. She claims that this negligence has resulted in her suffering permanent arm pain and permanent shoulder pain.
The above-mentioned medical center receives support from the federal government. A medical malpractice lawsuit has been brought by the woman against the federal government in connection to the alleged injection-related negligence.
As the allegations in this case show, individuals can suffer impactful injuries when they are subjected to injection-related negligence. If a person suspects that they were the victim of an improperly administered injection, they should consider talking to a medical malpractice attorney. A medical malpractice attorney can help a person figure out whether they have options available for pursuing financial relief for the harm the suspected negligence caused.
Source: The West Virginia Record, "Berkeley Co. woman files lawsuit over Depo-Provero shot," Beth Henry-Vance, Oct. 15, 2013