Woman Claims That, Despite Allergy, Doctor Exposed Her to Latex
Last updated Monday, November 6th, 2023
One hopes that all doctors that practice here in Connecticut make sure to act properly towards their patients. This includes taking all proper steps, such as carefully checking a patient's medical history prior to giving them a medication or conducting a surgical procedure on them, to ensure that patients are not exposed to a medication or a surgical material that they are allergic to. Negligent exposure to a medication or surgical material that one is allergic to can harm a patient in significant ways.
A medical malpractice case involving allegations of such a negligent exposure has recently come up in another state, Illinois.
The case involves a woman who says that, on Oct. 4, 2011, she had a surgical mesh implantation procedure performed on her. She alleges that the doctor who provided her with care in relation to this surgery failed to take proper steps to find out what she was allergic to prior to the surgery. According to the woman, this led to the doctor placing mesh inside of her that was made of a material that she is allergic to, latex. The woman says that this caused her to suffer pain, disfigurement, disability and other harms.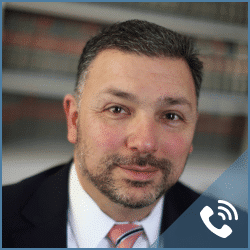 Get Your FREE Case Review,
In Person or Virtually Online
The woman is suing the doctor in connection to these allegations. In her lawsuit, she is asking that she be granted a monetary judgment.
No patient should have to face medical negligence like that alleged in this case. If a person has been exposed to a medication or surgical material that they are allergic to due to the negligence of a medical professional, they should consider speaking with a medical malpractice attorney. A medical malpractice attorney can help a medical negligence victim in their pursuit of relief for the harms they suffered.
Source: The Madison-St. Clair Record, "Latex allergy claimed in suit against Springfield surgeon," Kelly Holleran, Oct. 10, 2013