Granby Truck Accident Lawyer

Truck and tractor-trailer accidents can lead to some of the most devastating injuries seen in any crash. After an accident with a large commercial vehicle, you may be struggling to heal, and you may be wondering what your next steps should be. At times like these, it's important to remember that recovery is possible and that you can receive compensation for the injuries that you've suffered. At Wocl Leydon, our Granby Truck Accident Lawyer is ready to help you.
Our attorneys have represented truck accident victims across Connecticut, and we are proud of the results we've achieved. Connecticut Super Lawyers®, New England Super Lawyers®, Million Dollar Advocates Forum, and other leading publications have recognized the work we do for our clients.
After a truck accident involving: truck maintenance, drunk drivers, trucker cell phone distraction, improper weight load, or driver fatigue, contact us to get the dedicated legal representation you deserve. For a free consultation about your case, call or contact us online today.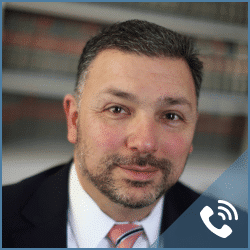 Get Your FREE Case Review,
In Person or Virtually Online
Why You Need a Lawyer After a Serious Truck Accident in Granby?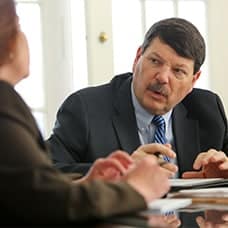 A collision with a heavy truck can leave you with life-threatening injuries and a complicated claim that you'll need to resolve. It can feel like too much to deal with, especially when you're trying to heal.
At Wocl Leydon, our skilled truck accident lawyers know how to build a solid truck accident claim and how to fight for you while you recover. Our lawyers can assist you in many ways, including:
Our lawyers can thoroughly investigate your case and determine what really happened. Truck accidents are particularly violent events involving heavy equipment. In most cases, those involved don't know what happened, or they may be mistaken about the cause of the accident. Our lawyers will investigate the accident, gather all the necessary evidence, and work to build a strong claim for you.
Truck accident investigations often involve many types of documents such as electronic sensor records, maintenance logs held by the trucking company, driver work logs, and other important information. Many accident victims don't realize how much data commercial trucks gather before, during, and after an accident. It can give investigators essential information about what caused the accident, and how the driver may have reacted.
Our lawyers will also review any maintenance records related to the truck, and any driver logs detailing a driver's activity. The government requires trucking companies to maintain their trucks and keep them safe on the road. Likewise, drivers are required by law to get rest and ensure that they're able to operate the truck safely. Failure to follow the rules can result in accident, injury, and death.
Our lawyers will pursue all options for your recovery. Truck accidents are often more complicated than car accidents or motorcycle accidents, because, unlike accidents involving another individual, truck accidents may involve a professional driver, a trucking company, a cargo loading company, equipment manufacturers, and others. Since a truck is such a powerful piece of equipment, even a small error by one party can result in a disaster. Our knowledgeable truck accident lawyers will talk with you, investigate the accident, and seek compensation from any party who is responsible.
As part of preparing your claim, we'll work with you and medical personnel to understand your injuries and how they have impacted your life. After an accident, it takes hard work and knowledge of the law to figure out how much compensation may be available. Our experienced truck accident lawyers will leave no stone unturned in the search for the maximum amount of compensation.
We'll negotiate with insurance companies, trucking companies, and other liable parties. In any truck accident negotiations, those responsible for the accident will want to pay as little as they possibly can. Our lawyers will handle negotiations and will advocate for the maximum possible recovery for your injuries.
In many cases, our lawyers can obtain a settlement during negotiations, but after some accidents, the parties who caused the accident may refuse to settle. In those cases, we can take your case to court and aggressively fight for your compensation. Our lawyers can prepare any legal filings, create courtroom strategies, and zealously advocate for you in any proceedings.
After a serious Granby truck accident, get the talented and experienced representation that you need. Contact the Granby truck accident lawyers at Wocl Leydon for a free consultation about your case today.