Air Bag Failure & Failure to Deploy
Last updated Tuesday, November 21st, 2023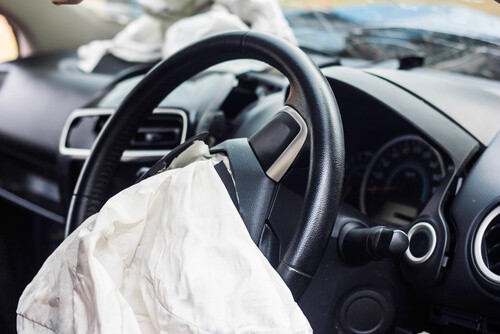 Airbags were designed in the 1980s to prevent vehicle occupants from striking the hard interior surfaces of a vehicle during a collision. By 1998, airbags were required for both passenger and driver's side of the dashboard. Despite decades of study, neither the mechanism for release nor the airbag itself has been produced in a way to avoid all preventable injuries. If you or a loved one has been injured as a result of a defective airbag, it is wise to contact a knowledgeable attorney.
At Wocl & Leydon, our airbag failure and failure to deploy attorneys have experience handling a wide range of product liability cases for injured clients. Airbags use a complex system to monitor the car's movement and violent changes in direction or speed. Any number of things can go wrong and add to a driver's and/or passenger's injuries.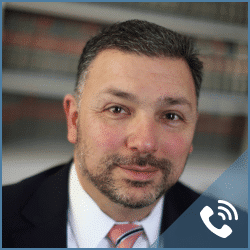 Get Your FREE Case Review,
In Person or Virtually Online
Connecticut Airbag Defects Lawyers
The National Highway Traffic Safety Administration (NHTSA) began keeping statistics on defective airbags in 1990. Since then, more than 250 people have suffered fatal injuries as a result of an airbag that failed to deploy properly. Thousands more have been seriously injured. Defective airbags can fail in several ways, including:
Failure to deploy
Late or incomplete deployment
Deployment at a wrong or unnecessary occasion
Defective materials
Defective electronic systems
Defective or uneven inflation
Contact the Airbag Defect Attorneys Today If You Have Been Injured by an Airbag Failure or Airbag That Didn't Deploy
Airbag defects often lead to serious or even fatal injuries. It is crucial to hold the manufacturers accountable for their negligence whether it is based on design defects, manufacturing errors, improper maintenance, or defective materials. Contact our firm to schedule a free consultation.
Wocl Leydon offers free consultations in all personal injury cases. For additional information about our experience and approach to client representation in Connecticut airbag failure cases, contact us at either of our Fairfield County locations.
We represent clients statewide and handle all of our products liability cases on a contingency basis. There are no legal fees to pay unless we win.