Paraquat Lawyer in Connecticut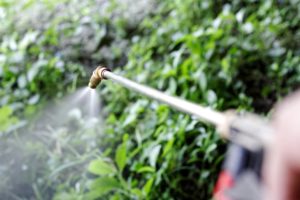 Studies have shown a strong link between exposure to the chemical paraquat and the development of Parkinson's disease. Many laborers in the United States, including farmers and agricultural workers, have been exposed to this incredibly toxic herbicide in the decades since it became widely used around the country and here in Connecticut. In recent years, this chemical has been banned in many countries because of the health issues it has caused. In the United States, the CDC has labeled it a hazardous toxin. Here, Consulting a Connecticut Paraquat Lawsuit Lawyer can always be helpful.
If you are a farmer, agricultural worker, or other individual who was exposed to paraquat and later diagnosed with or developed symptoms of Parkinson's disease, you may be entitled to compensation. The lawyers at Wocl Leydon Personal Injury Attorneys will fight for your right to recover the costs you've incurred as a result of this life-changing disease.
Don't wait to learn more about your options for financial recovery. Contact us today for a free consultation.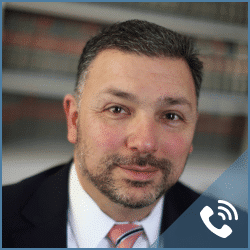 Get Your FREE Case Review,
In Person or Virtually Online
What Is Paraquat? 
Paraquat, initially sold in the United States as Gramoxone, is an herbicide that farmers, gardeners, and landscapers use to kill weeds. It was invented in the 19th century but wasn't widely used until the mid-20th century.
It is now commonly used on many types of crops, including:
Alfalfa
Hay
Rice
Cotton
Wheat
Corn
Soybeans
Orchards and grapes
Vegetables and fruits
Due to its toxic nature, paraquat has been banned in many countries. In fact, it has been banned in over 32 different nations, including the United Kingdom and throughout the entire European Union. In the United States, paraquat is currently available for purchase only by commercially licensed applicators.
U.S. manufacturers of paraquat have tried to safeguard the substance by adding blue dye (so that it doesn't get confused with other substances) and even added an agent that induces vomiting if a person drinks it, but the substance remains highly poisonous.
Who Makes Paraquat?
Two leading corporations have produced paraquat over the last 50 years: Syngenta and Chevron. Some of the most popular brand names of paraquat include Gramoxone, Blanco, Bonfire Herbicide, Parazone, Quik-quat, Devour, Firestorm, and others.
Does Paraquat Cause Parkinson's Disease After Exposure?
Studies have shown that exposure to paraquat dramatically increases a person's risk of developing Parkinson's disease. Researchers report that applicators who have used paraquat products frequently have a 250% higher chance of developing Parkinson's disease later in life.
Oxidative stress causes dopamine cell degeneration in an area of the brain known as the substantia nigra pars compacta, which leads to Parkinson's disease. Research has shown that environmental chemicals like paraquat cause cell death through oxidative stress. As a result, there is a strong link between exposure to paraquat, particularly heavy exposure, and the development of Parkinson's disease.
What Is Parkinson's Disease?
Parkinson's disease is a progressive nervous system disorder that affects a person's movement. Symptoms develop gradually but usually begin with tremors, such as palsy in the hands. In its more advanced stages, the disease can cause stiffness and slowness of movement.
There is no cure for Parkinson's disease, but through medication and surgery, in some cases, it can be managed under the supervision of a medical care provider. At the same time, Parkinson's can be debilitating and affect every area of a person's life.
Symptoms of Parkinson's Disease
The symptoms of Parkinson's disease can differ from person to person. Early signs of Parkinson's may be barely noticeable and typically begin on one side of the body. As the disease progresses and both sides of the body are affected, symptoms can include:
Tremors – Parkinson's disease can cause the fingers, hands, or limbs to shake, including when they are at rest. This can worsen over time. 
Loss of automatic movements – Loss of motion can occur all over the body and can apply to voluntary actions, like smiling, as well as involuntary movements, such as blinking.
Slowed movement – As Parkinson's disease progresses, it can cause ordinary tasks, such as ascending a flight of stairs or getting up from a chair, to take much longer.
Stiff muscles – Rigidity throughout the body can limit a person's range of motion as the disease progresses.
Balance and posture issues – Parkinson's may cause a person to easily lose their balance or be unable to stand and sit up straight.
Writing changes – Parkinson's may make it extremely difficult for a person to write legibly.
Speech changes – Slurred and soft speech are typical symptoms of Parkinson's as the illness progresses.
How Do I Know If I Am Eligible For A Paraquat Lawsuit?
If you have been diagnosed with Parkinson's disease or are experiencing symptoms that you believe may be caused by Parkinson's disease, and you have been exposed to paraquat, you might be eligible for a paraquat lawsuit.
Is Paraquat Part Of A Class-Action Lawsuit?
The attorneys at Wocl Leydon believe people who have developed Parkinson's disease due to exposure to this harmful chemical deserve answers and fair compensation. Paraquat is currently not part of a class-action lawsuit in Connecticut. Instead, these claims are being handled through multi-district litigation that seeks compensation for the harm individuals suffer on a case-by-case basis.
If you or a family member have been exposed to paraquat and subsequently developed Parkinson's disease, you could be compensated in a meaningful way. Our attorneys are ready to help you.
Potential Compensation In A Connecticut Paraquat Lawsuit
Individuals who have been exposed to paraquat and were later diagnosed or shown symptoms of Parkinson's disease can pursue compensation for expenses and losses they have incurred due to their exposure to this toxic chemical. Compensation can't undo the harm inflicted by exposure to paraquat, but it can help ease the financial burden that comes with a severe disorder and help victims receive the comprehensive medical care they need.
Compensation is designed to cover things such as:
Medical expense
Lost income due to inability to work
Lost future earning potential
Pain and suffering
Assisted living or home care
Other personal expenses
What Should I Do If I Think Paraquat Has Caused Parkinson's Disease in Myself or a Loved One?
If you or a loved one has been diagnosed with or experienced symptoms of Parkinson's disease and have a history of exposure to paraquat, you may be entitled to compensation for past, present, and future medical expenses, lost wages, pain and suffering, and other losses that are associated with living with Parkinson's disease.
Our attorneys at Wocl Leydon are ready to work hard to help you build your case and seek the compensation you are entitled to. Reach out to one of our attorneys today for a free consultation. Call us, contact us online, or reach us via live chat.