Anesthesia Malpractice Lawyer
Last updated Monday, November 20th, 2023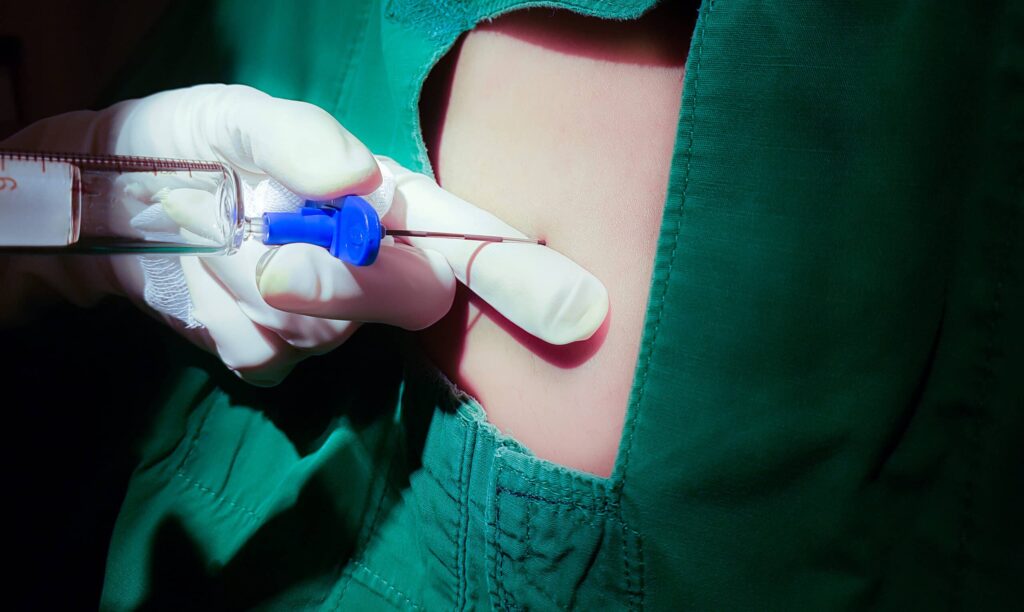 When a patient needs to undergo a surgical or other invasive procedure, they are usually placed in a sedated or unconscious state, with reduced feeling and sensation (particularly of pain), through the use of drugs and medications and gases, commonly known as anesthesia. 
The process of placing a patient under anesthesia is managed by a physician called an anesthesiologist, who may be assisted by Certified Registered Nurse Anesthetists (CRNAs) and other medical professionals as part of an anesthesiology team, itself part of the larger surgical team. 
Anesthesiologists and anesthesiology teams have a significant responsibility to keep a patient sedated and pain-free, as well as to monitor their vital signs and identify complications or signs of distress during surgery. Anesthesiology teams often also have responsibility for monitoring a patient's condition and care immediately following surgery.
While most surgeries and administrations of anesthesia go off without a hitch, on some occasions, an anesthesiology team may commit a negligent error or series of errors that lead to complications for a patient that result in long-term harm. When a patient is injured by an anesthesia error, the patient may be entitled to hold negligent anesthesiology professionals accountable to obtain compensation for the patient's injuries and damages. 
Pursing a legal claim for compensation for an anesthesia error can prove both factually and legally complex. You can improve your chances of obtaining a successful outcome to your anesthesia error claim, including full compensation for your injuries and damages, by having a skilled medical malpractice attorney in your corner who's experienced in pursuing anesthesia error claims.
If you believe that you may have suffered harm due to an anesthesia error, reach out to the medical malpractice/anesthesia error attorneys of Wocl Leydon. Call today to schedule a free, no-obligation initial consultation with one of our knowledgeable lawyers to learn more about your legal options and how our firm can help you seek maximum financial recovery in your case.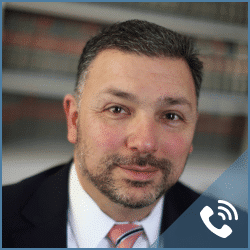 Get Your FREE Case Review,
In Person or Virtually Online
Different Types of Anesthesia
Anesthesia is categorized by the level of effect that it has on a patient. Broadly, anesthesia falls into one of three types:
Local anesthesia

– This type of anesthesia numbs or reduces feeling at the specific site where a medical or surgical procedure is to be performed. When properly used, local anesthesia causes few, if any, side effects. Larger doses can end up absorbed into the bloodstream, where they can cause adverse impacts to respiration, heart rhythm, blood pressure, or other bodily functions.

Regional anesthesia

– This type of anesthesia is administered near a nerve or nerve cluster or near the spinal cord to numb or block or reduce feeling to an even larger portion of the body than with local anesthesia. However, the use of regional anesthesia carries potential complications, such as damaging nerves with the needle used for injection, infection, or system toxicity if anesthesia is absorbed into the bloodstream.

General anesthesia

– General anesthesia typically has three primary functions – blocking pain and feeling, paralyzing muscles to avoid sudden movements or spasms, and rendering the patient semiconscious or unconscious. General anesthesia can slow the body's natural functions, causing complications such as aspiration (food or liquid getting stuck in the respiratory tract), muscle spasms in the larynx or bronchial tubes, or dangerously increased blood pressure and/or heart rate leading to stroke or heart attack. 
Types of Anesthesia Errors
Anesthesia errors occur when anesthesiologists or certified nurse anesthetists provide negligent medical advice to a patient or fail to properly administer anesthesia or monitor a patient following the administration of anesthesia. Common examples of types of anesthesia error include:
Dosage errors
Delayed delivery of anesthesia
Anesthesia administration errors

, including injury or damage while administering anesthesia medication

Failure to monitor patients

for complications or signs of distress, or failure to recognize complications or signs of distress

Unsafely prolonging sedation

or administration of anesthesia

Failure to give proper pre-operative and/or post-operative instructions
Failure to recognize defective or faulty equipment
Shutting off alarms on patient monitors
Failing to intubate

or otherwise adequately respond to patient distress
Anesthesia errors can result from mistakes made by the anesthesia team or from the anesthesia team's failure to recognize a patient's worsening condition or an improper response to a patient's deteriorating condition.
Common Causes of Anesthesia Errors
Although anesthesia errors can arise due to many different causes, some of the most common causes of errors include:
Administering too much anesthesia
Administering too little anesthesia

(resulting in a condition known as anesthesia awareness, where the patient may regain consciousness and possibly the ability to feel pain, but cannot move or speak to alert the surgical team)

Delaying the delivery of anesthesia
Failing to recognize the potential of adverse drug reactions

due to interactions between anesthesia and medications taken by the patient

Failing to recognize that a patient may be allergic to an anesthetic
Administering the wrong drugs
Providing inadequate instructions

to patients prior to administration of anesthesia

Failing to properly monitor a patient

while under anesthesia

Failing to account for the patient's positioning

during surgery and the effect it can have on blood pressure, heart rate, and/or blood supply (for example, if a patient is placed faced down for surgery or placed in a "beach chair" position)

Using defective, faulty, broken, or unsterile equipment

during the administration of anesthesia and subsequent monitoring
Anesthesiology teams may commit errors because of negligent oversight, or due to fatigue from working long hours or being overworked with numerous surgical procedures in a day.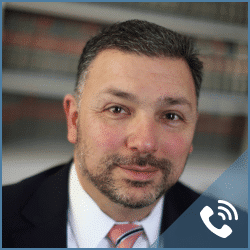 Get Your FREE Case Review,
In Person or Virtually Online
Anesthesia Mistakes and Liability in Connecticut
When anesthesia errors occur during surgery, they may be identified and quickly corrected, with no injury to the patient who rarely ever learns about the error. However, when anesthesia errors go undetected for too long, they can cause serious, life-altering consequences for the patient, including permanent disability or even death. 
An anesthesiologist's role in a surgery does not end once they administer anesthesia to the patient. Instead, the anesthesiology team often will continue to monitor the patient for complications or other signs of distress arising from the anesthesia. Once the patient is brought to the post-anesthesia care unit, the surgeon will often defer to the anesthesiologist for evaluation and care decisions if the patient begins to suffer any complications. 
In order for an anesthesia error to result in an actionable claim of medical malpractice, you will need to show that one or more members of the anesthesiology team breached the applicable standard of care (namely, what another medical professional of similar training and experience would have done under identical conditions) and that you suffered serious and permanent injury as a direct and proximate result of the breach of the standard of care. 
Proving liability due to an anesthesia error requires testimony from a qualified medical expert to establish both the negligent actions of the health care providers and how that care caused your injury. Complications that occur during surgery often arise due to surgical errors, so it can prove difficult to rule out other causes of a patient's complications and injuries to arrive at the conclusion that they were caused by an anesthesia error.
Contact a Medical Malpractice Lawyer
When you have an anesthesia error claim, working with a medical malpractice lawyer to represent your rights and interests can help you more effectively pursue maximum compensation for your injuries and damages. 
An attorney can help you pursue your anesthesia error claim by:
Thoroughly investigating

your medical procedure and the administration of anesthesia to you to recover all relevant evidence that might show why you suffered complications and injury

Working with medical experts

to identify the cause of your medical complications and to identify the person or persons who bear responsibility for your injuries

Filing a claim

for compensation with the appropriate parties and insurers

Aggressively negotiating

with insurance adjusters and defense lawyers to seek a settlement that provides you with fair and full compensation

Preparing to take your claim to court

, if necessary, and advocating on your behalf if your case goes to trial
If you have suffered an injury due to negligently administered anesthesia or another negligent anesthesia error, contact a medical malpractice attorney at Wocl Leydon today. Talk to one of our knowledgeable lawyers about your case and learn more about your legal rights and options for pursuing the financial compensation you need to help with your recovery and the justice for the harm you've suffered. 
Call us today or reach out online for a free and confidential consultation.