Emergency Room Malpractice
Last updated Thursday, November 23rd, 2023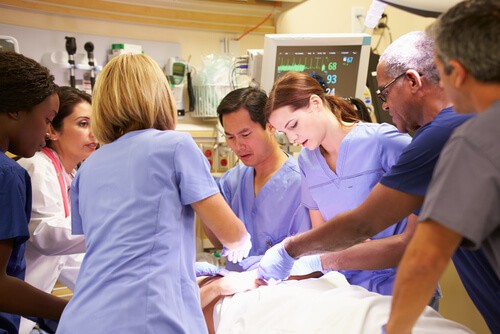 Medical malpractice can occur in any area of a hospital, including emergency rooms. With long waits, high volumes of patients, and staff shortages, emergency room personnel are more prone to errors and accidents than ever before.
Overworked emergency room professionals can often miss critical symptoms. They might fail to thoroughly review medical records, ensure the right tests are performed, fail to properly interpret X-rays and lab reports correctly, monitor vital signs, or prescribe the correct medications. This type of environment can often leave emergency room staff little time to properly diagnose patients, causing serious mistakes.
While the emergency room is fast-paced and hectic, this should not be an excuse for medical malpractice on the part of doctors, anesthesiologists, surgeons, nurses, and other medical staff. Emergency room errors are often inexcusable, sometimes meaning the difference between life and death to a patient.
The medical malpractice attorneys at Wocl Leydon in Darien represent victims of emergency room negligence. We are recognized throughout Darien for our legal excellence in handling emergency room malpractice claims.
To find out more about your best legal options after an ER error, contact our law firm now for a free consultation.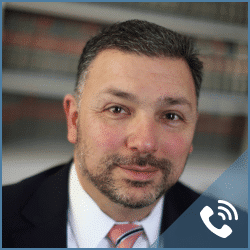 Get Your FREE Case Review,
In Person or Virtually Online
Common Types of Emergency Room Errors in Darien
There are some common emergency room mistakes that are often caused by negligence or errors that lead to serious and sometimes fatal injuries:
Diagnostic Errors. Diagnostic errors happen when medical professionals misdiagnose a patient, delay the diagnosis of a patient, or fail to properly diagnose a patient. These types of mistakes can be the difference between life and death. Medical conditions that are commonly diagnosed incorrectly include:

Heart attacks
Strokes
Pulmonary embolism
Appendicitis
Aneurysms

Prescription Errors. Mistakes with medications can make injuries worse or even cause death. Prescription drug errors can include the following:

The patient has been prescribed the wrong medication.
The drugs were administered to the wrong patient.
The patient has been prescribed the wrong dosage.
The patient was prescribed inappropriate medication for their condition.
The medication was inappropriate for the patient based on their medical history.
Failure to recognize adverse reactions to medication.

Misreading Tests. Emergency room doctors can rely heavily on test results such as EKGs, MRIs, toxicity screens, X-rays, and CT scans. When a physician wrongly interprets test results, serious medical problems frequently occur.
Improper Procedures. Emergency room doctors and nurses are required to handle virtually any medical situation that can occur in a hospital. Sometimes, this means they may be performing procedures in which they have little or no experience, and they end up harming the patient.
Failure to order tests. ER doctors may fail to order the proper tests and as a result fail to diagnose a treatable condition, leading to serious injury or death.
Improper Discharge. Emergency room staff may fail to tell discharged patients the proper discharge instructions. As a result, they are released and experience worsening conditions because they weren't given the correct information to properly recover from their injuries.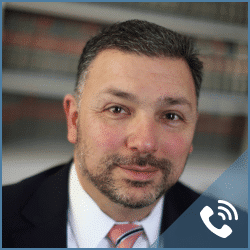 Get Your FREE Case Review,
In Person or Virtually Online
What to Do If You Suspect Emergency Room Negligence
If you are a victim of ER malpractice, you have the same requirements for proving malpractice in the emergency room as you would for another type of medical malpractice. The existence of a doctor-patient relationship, negligent medical treatment, and proof that you were injured from mistakes in treatment all have to be shown to prove malpractice.
Unlike regular doctor visits, a doctor-patient relationship can be established by one encounter in an emergency room. The injury or harm during the emergency room visit with the doctors or health care professionals must be proven.
Proving that your medical treatment did not meet the accepted standard of care is also different in ER cases. In these cases, the standard of care is determined by medical expert witnesses such as emergency room personnel that can testify as to whether the treatment given was adequate for the circumstances or if that treatment was negligent.
ER malpractice also differs from standard malpractice due to the issue of informed consent.  When you need a procedure or medical treatment outside of the ER, doctors must inform you of possible complications with that procedure, and you sign a document saying you have been informed of those complications. In an emergency room situation, this is not always possible. Doctors often don't have time to explain the procedural or surgical risks, and you may not be conscious to give informed consent.
An experienced attorney can help you determine who may be liable for your injuries and what options are available to you should you have a valid emergency room malpractice claim. They will be able to gather evidence and testimony to prove your medical malpractice case.
How Long Do You Have to File an Emergency Room Malpractice Claim?
Connecticut law requires that a medical malpractice lawsuit be initiated within two years from the date when the injury was first sustained or discovered or reasonably should have been discovered, not to exceed a period of three years from the date of the injury.
Contact an Emergency Room Malpractice Attorney in Darien for Help
If you were injured or a loved one died due to negligent emergency room care at a Darien hospital, the lawyers at Wocl Leydon LLC will be there for you every step of the way as you pursue your legal options.
Our experienced attorneys are ready to provide a critical assessment of your rights and provide you with details about your best legal options for seeking appropriate compensation for your injuries. Contact us online or call us for a free consultation.