Mass Tort: What Happens When in a Settlement with the Manufacturer of a Defective Drug or Product?
Last updated Tuesday, November 21st, 2023

Mass tort cases usually seek justice against the manufacturer of a drug or medical product that has harmed a large number of people such as Zantac, Stryker Hip Replacements, or Truvada . Like a class action lawsuit, a mass tort lawsuit consolidates the cases of many people into one legal action, but there are important differences between the two. Read below to learn more about Defective product settlements.
Unlike in a class action suit, you are not automatically included in a mass tort suit, even if you used the defective drug or device. You have to retain your own legal counsel and file your own lawsuit for your specific injuries, which may be different from another person's.
Each plaintiff in a mass tort is treated as an individual rather than all the plaintiffs functioning as one unit, as in a class action suit. This allows each injured person to claim compensation equal to their particular losses, such as medical expenses, lost wages, and pain and suffering.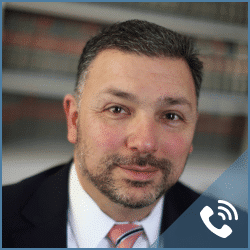 Get Your FREE Case Review,
In Person or Virtually Online
Mass Tort Settlement Process in Connecticut
The plaintiff's legal teams must gather evidence from each individual that will prove their injuries. Attorneys will gather plaintiffs' statements and medical records, as well as expert reports detailing such things as the medical consequences of the defective drug or product.
They will compare the many cases to find similarities in order to best determine the damages their clients should claim. One of the advantages of a mass tort lawsuit, as opposed to a personal injury lawsuit, is that plaintiffs are able to share resources. Some evidence can be used collectively.
When the lawsuit goes to court, the federal courts will consolidate individual cases to expedite the process, and then hold "bellwether trials." This means that only a few cases are tried first, and the outcomes of these cases will serve as an indicator of how future cases may go.
What Happens Immediately After a Settlement?
If the manufacturer accepts liability and a settlement is agreed upon rather than going to trial, you will not receive your portion automatically, as with a class action lawsuit.
You need an experienced legal team to negotiate your individual payout, and the award amounts in a mass tort case can vary greatly from person to person according to their injuries. The more proven damages you claim, the higher your compensation could be.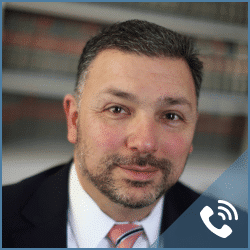 Get Your FREE Case Review,
In Person or Virtually Online
Contact Wocl Leydon, LLC for Help with Your Mass Tort Case Now
Because of the sheer number of individuals involved, and the many different ways in which the drug or other product may have caused harm, a mass tort lawsuit can be very complicated. The journey to settlement is often a long one. Statutes of limitations in drug and medical device cases mean that the sooner you seek legal assistance, the better.
The experienced trial attorneys at Wocl Leydon, LLC are ready to fight for your rights and can help you seek fair compensation in a mass tort case. We represent clients on a contingency-fee-basis, which means that if we don't recover money for you, you won't owe us a thing.
Call us, fill out a contact form, or chat with us live now to schedule a free case evaluation.