Bridgeport Nursing Home Abuse Lawyers

Nursing homes should protect and care for those we love. But in some cases, they may cause harm instead. The unfortunate truth is that some nursing homes do not manage their staff as they should, nor do they provide the basic care that residents deserve. Other than children, senior citizens represent one of the most vulnerable segments of our population. Neglect and abuse can rob nursing home residents of their health and leave their family members struggling to cope with the results.
If your loved one has suffered an injury caused by the negligence of a nursing home, it's important to seek justice and compensation. The nursing home neglect lawyers at Wocl Leydon have helped nursing home injury victims across Connecticut. Our work has been recognized by leading publications such as Connecticut Super Lawyers®, New England Super Lawyers®, The American Trial Lawyers Association, and other respected publications. As one of the most respected injury firms in the state, we have the skills and resources to fight for those injured in a nursing home.
For a free consultation about your case, call or contact us online today. We are ready to review the circumstances and advise you about what steps to take next.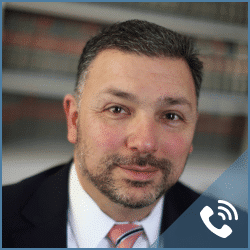 Get Your FREE Case Review,
In Person or Virtually Online
How Our Attorneys Can Help Protect Victims of Nursing Home Abuse & Neglect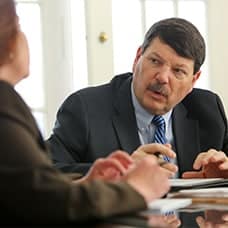 At Wocl Leydon, we help nursing home injury victims find the necessary compensation. Our experienced lawyers are ready to investigate the injuries, fight for your loved one during negotiations, and if needed, take the case to court to get your loved one the compensation they deserve.
Our attorneys help with a wide range of cases, including:
Falls at Nursing Homes
Medication Errors
Dehydration & Malnutrition
Emotional & Physical Abuse
Bedsore Injuries,  Also Known as Pressure Ulcers
Sexual Abuse
Neglected Hygiene
Other Injuries
As soon as we're involved with the case, we'll investigate your loved one's injuries and work to find out what happened. We will listen to you and your loved one to understand their injuries and what caused them. We will work with authorities, and nursing home investigators, and we will gather the evidence that the case needs. Our lawyers will fight to protect your loved one's rights and to hold those responsible accountable for their actions.
Our lawyers will give you and your loved one legal advice and guide you through the entire process. Once the investigation is complete, we'll handle any negotiations with insurance companies and the parties responsible. In every case, we'll represent you and your loved one with the integrity and skill that we're known for.
If those responsible for harming your loved one won't take the responsibility they should, we can take your case to court to hold them accountable. At Wocl Leydon, our team of experienced litigators will fight for your loved one and their recovery. From investigation and trial preparation to preparing legal arguments and advocating for your loved one in court, we'll handle your case with the respect and skill that your loved one deserves.
Signs of Nursing Home Abuse or Neglect in Bridgeport
We may not notice slow changes in your loved one over time, or your loved one may not be able to communicate the nature of their problems. When you visit your loved one, keep an eye out for the following signs of nursing home abuse or neglect:
Bedsores. Bedsores are a type of skin ulcer or pressure ulcer that develops when there is continuous pressure on one area. Bedsores may be a sign that your loved one is not being moved or cared for appropriately.
Broken bones. Nursing home staff should attend to broken bones as soon as possible. If a loved one has a broken bone, they may not be receiving the attention or care they need.
Bruising. Unusual bruising in unexpected locations may be a sign of abuse. Speak with your loved one to understand what caused the bruise.
Changes in mood or demeanor. When someone is suffering from abuse or neglect in a nursing home, they may become withdrawn, angry, depressed, or anxious.
Dehydration. Dehydration is a common problem among the elderly, but if they're dehydrated in a nursing home, it may be a sign that they are being neglected.
Injuries that your loved one can't, or won't, explain. Unexplained injuries can be a sign of abuse, especially if your loved one won't discuss it.
Malnutrition and weight loss. Nursing homes should feed and care for their residents. If your loved one is suffering from unexplained weight loss or other signs of malnutrition, they could be a victim of neglect.
Poor hygiene. Poor hygiene is a common sign of neglect that can lead to infections and many other problems.
Unsanitary conditions. Your loved one deserves to live in a clean, healthy environment. Conditions that are not cleaned regularly are often a sign of neglect.
If you suspect nursing home abuse or neglect, it's important to stand up for your loved one's rights. Authorities may issue fines or sanctions against the facility, and a civil suit can help your loved one secure the compensation they deserve. When you're confronting nursing home abuse or neglect, contact the experienced Bridgeport nursing home lawyers at Wocl Leydon. If your loved one has been harmed, we're here to help.