Bridgeport Truck Accident Lawyer

An 18-wheeler accident can cause devastating injuries due to a semi truck's large size and weight relative to passenger vehicles. Because several busy highways run through Bridgeport, CT, truck accidents are an all-too-common occurrence in the area.
When Bridgeport truck crashes result from carelessness or recklessness on the part of a truck driver, their employer, or another responsible party, the injured victim can seek compensation for accident-related losses. In other words, if you were hurt in a truck accident that wasn't your fault, you could be owed money for your medical bills, lost income, pain, suffering, and other losses.
At the law firm of Wocl Leydon Personal Injury Attorneys, we understand the physical and mental pain you're likely feeling after a truck accident, and we want to help alleviate it. Our knowledgeable attorneys have represented clients in Bridgeport and throughout Connecticut and helped them get the financial security they need to move forward after traumatic accidents. Let us do the same for you.
Contact our office today for a free consultation with a truck accident lawyer in Bridgeport, CT.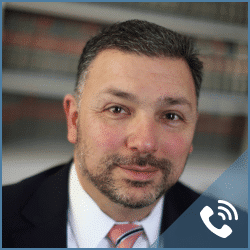 Get Your FREE Case Review,
In Person or Virtually Online
Types of Truck Accidents
At Wocl Leydon, we represent clients who have been injured in various truck accidents, including:
Rear-end crashes caused by tailgating, speeding, or driver fatigue, distraction, or intoxication
Head-on collisions can occur when a truck drifts over the center line and into oncoming traffic
Side-impact collisions, or T-bone collisions, which often occur in intersections
Sideswipe collisions, which can happen when a truck unsafely changes lanes or merges
Underride accidents occur when a passenger vehicle gets caught underneath the trailer or rear overhang of a tractor-trailer
Jackknife accidents can happen when a truck's trailer swings forward toward the cab, causing the two parts to fold in like a pocketknife
Runaway accidents caused by unintended acceleration or brake failures
Road departure accidents, which involve a truck unintentionally running off the road
Rollover accidents occur when a vehicle is flipped onto its side or roof
Cargo accidents, which may involve a truck spilling its cargo onto the roadway
Improper parking/stopping accidents, which may involve a truck improperly parked or stopped on a roadway or shoulder
Common Causes of Truck Accidents in Bridgeport
Some of the most frequent causes of truck crashes in Bridgeport include:
Speeding
Reckless driving
Tailgating
Running a red light or stop sign or disregarding other traffic signs and signals
Failing to yield the right-of-way
Failing to signal or check mirrors and blind spots before changing lanes or turning
Driver inexperience or unfamiliarity with roads
Drowsy driving
Intoxicated driving
Distracted driving
Unsafe cargo loads, including overloading or unbalanced or unsecured cargo
Lack of vehicle inspections and maintenance
Truck or trailer defects
Adverse weather or road conditions