We Handle Elmiron Lawsuits in Connecticut and All Across the Country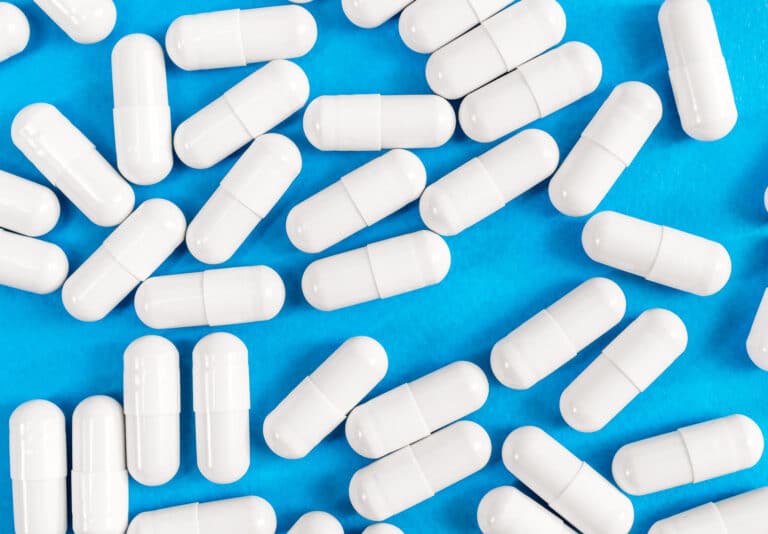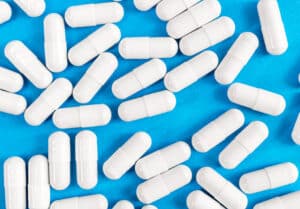 For over two decades, the prescription drug Elmiron has been prescribed to many people suffering from the symptoms associated with interstitial cystitis. However, more recently, medical experts have seen evidence of a link between Elmiron and degenerative and permanent eye damage that can lead to vision problems or even blindness. A Connecticut Elmiron Lawsuit Lawyer can assist you ideally.
Some Elmiron users have filed lawsuits against the drug's manufacturer. They claim their use of Elmiron caused severe eye damage and vision loss.
If you've taken the drug Elmiron and have experienced degenerative eye problems or vision issues, the Connecticut dangerous drug attorneys of Wocl Leydon Personal Injury Attorneys, want to help you pursue an Elmiron lawsuit, anywhere in the country.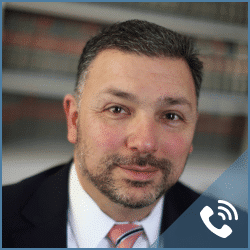 Get Your FREE Case Review,
In Person or Virtually Online
Taking on a big pharmaceutical company is a daunting task. They have teams of medical experts and attorneys dedicated to discrediting your claim that you've been harmed by a drug they manufactured. However, our attorneys have years of experience representing clients injured by dangerous medications. Our firm has the resources to pursue even the most complex cases. 
We want to talk to you if you answer "yes" to these questions:
Did you use Elmiron for at least 6 months?
Were you prescribed Elmiron for interstitial cystitis (bladder injury), osteoarthritis, or as a blood thinner?
Did you suffer from any of the below symptoms?
Difficult adjustment to low light or changes in lighting
Blurry, dimmed, distorted, or spotty vision

Metamorphopsia (lines looking curvy)

Central vision loss
Significant eye pain
Difficulty reading
Double vision
Floaters
Dark spots
Color Blindness

Have you been diagnosed with any of the following?

Elmiron Toxic Maculopathy
Elmiron Toxicity
Pigmentary Maculopathy
Age-Related Macular Degeneration
NON-Age-Related Macular Degeneration
Macular and/or Pattern Dystrophy
Drusen
Retinal damage
Choroidal Neovascularization
Retinal Toxicity
Blindness
Vitelliform Deposits
Retinal Pigment Epithelium Atrophy
Let the experienced legal team of Wocl Leydon fight for your rights and interests. We are ready to help you pursue financial recovery and accountability from drug makers who put pharmaceuticals on the market that end up causing harmful side effects. 
Contact Wocl Leydon today for a free, no-obligation initial case review with an Elmiron attorney. Our firm can evaluate whether you may be entitled to financial compensation from the makers of Elmiron. The consultation is completely free of cost and confidential. 
What Is Elmiron?
Elmiron (pentosan polysulfate sodium) is a drug manufactured by Janssen Pharmaceuticals, a subsidiary of Johnson & Johnson. For over two decades, Elmiron has been the only FDA-approved medication to treat the symptoms of interstitial cystitis (IC), also known as painful bladder syndrome. The drug has also been used as a blood thinner and to treat various conditions, such as osteoarthritis.  
For years, the medical community believed that the only side effects Elmiron commonly caused were relatively mild conditions, including diarrhea, indigestion, nausea, headaches, dizziness, and rash. Other rarer identified side effects included unusual bruising or bleeding, mood changes, heartburn, and discomfort when swallowing. 
Dangerous Conditions Linked to Elmiron
Doctors at the Emory Eye Center began noticing a trend of patients presenting with eye damage, vision problems, and degenerative eye disease, with a common link between them: They all took the drug Elmiron. Several recent studies have identified a potential link between prolonged use of Elmiron and serious eye and vision problems. 
In 2020, Janssen issued a warning about a recently discovered side effect from Elmiron use that included effects to pigments in the retina that could cause vision problems, including blurred vision, difficulty reading, and low-light sensitivity. 
The new warning label directs Elmiron users to seek regular testing of their eyesight. The label also warns that users' eyesight could continue to worsen even if they discontinue using Elmiron, and any physical changes to the eye or changes to vision might not be reversible. 
Recent lawsuits by Elmiron users have alleged that they have suffered numerous dangerous vision-related conditions that they link to Elmiron, such as:
Macular degeneration
Maculitis
Retinal maculopathy
Dry macular degeneration
Pigmentary maculopathy
Total vision loss
Unilateral blindness
Scotoma
Retinotherapy
Halo vision
Metamorphosia
How Long Should You Take Elmiron?
Elmiron generally requires three to six months of continued use to show any clinical response to IC symptoms. The current medical practice recommends that patients undergo evaluation after the first three months of taking Elmiron. If the patient's symptoms have not improved, but they have not experienced any serious, intolerable, or life-threatening side effects, then Elmiron's use can be continued for another three months. 
If a patient does not experience improvement in IC symptoms after six months of taking Elmiron, studies have not shown any clinical value in the continuing use of the drug. However, if a patient does obtain measurable relief from IC symptoms by taking Elmiron, patients often continue to take the medicine for years. Some patients have even used the drug for over two decades since it was first approved for use.
Can Elmiron Cause Blindness?
Elmiron use may have the potential to cause total and permanent vision loss (blindness). Several studies have identified a link between Elmiron and various degenerative conditions of the eye structures, particularly the retina. These conditions include maculopathy and the more specific condition of macular degeneration. These conditions can, over time, lead to permanent vision loss. 
One study of 10 patients found signs of retinal degeneration in participants who had been taking Elmiron. Another study of 91 people who had used Elmiron for 15 years or longer found signs of macular degeneration in 22 study participants.
Compensation for Injuries Caused by Elmiron
If you've suffered eye damage or vision problems due to taking Elmiron, you may be entitled to financial compensation for your injuries and for the economic and personal losses you have or will incur.
Potential Compensation May Include:
Costs of medical treatments

for physical damage and vision loss, including surgeries and other procedures, regular vision testing, prescription medication, or vision aids, such as glasses or contact lenses.

Lost income and earning potential

if you miss time from work or are disabled from work due to worsening or lost vision.

Physical pain and emotional distress

due to your eye damage or vision loss.

Lost quality or enjoyment of life

, such as the inability to participate in activities you previously enjoyed because of vision problems.
Legal Help for Dangerous Drug Victims in Connecticut
If you have suffered harm after taking the drug Elmiron, contact the Elmiron lawsuit attorneys at Wocl Leydon today for a free, confidential consultation. Learn more about how our firm can help you pursue compensation for your injuries and losses caused by this medication, wherever you're located in the United States.