Medical Malpractice Lawyer in New Haven

When dealing with an illness or injury that requires treatment, you trust healthcare professionals to assist you in making critical medical decisions. Naturally, given their education and experience, you expect your medical provider will be ready and able to provide care that will make you better, not worse.
Unfortunately, if a doctor or other medical professional fails to provide an acceptable standard of care, patients could suffer further injuries, worsening conditions, or death.
If a medical professional's negligence caused you undue harm, you could hold the medical provider or facility accountable. The New Haven medical malpractice attorneys at Wocl Leydon, regularly represent clients who have suffered severe injuries due to negligent medical errors.
Contact us today for a free consultation to discuss your case with a knowledgeable member of our team.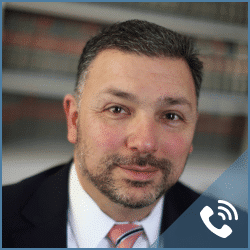 Get Your FREE Case Review,
In Person or Virtually Online
What Is Medical Malpractice and Who Can Be Liable?
Medical malpractice occurs when a healthcare provider or hospital fails to provide competent medical care, resulting in harm or injury to a patient.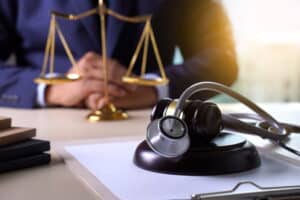 Not all adverse medical outcomes qualify as malpractice. Just because you are not satisfied with the outcome of treatment doesn't mean that it constitutes malpractice. You will not have a medical malpractice claim if you didn't suffer harm or losses due to the treatment you received.
A medical malpractice claim depends on proving that a medical professional failed to uphold the acceptable standard of care.
That means deviating from the care that is acceptable within the medical specialty in which they practice.
Examples of potentially liable parties in a medical malpractice claim include:
Medical doctors
Hospitals
Nurses
Anesthesiologists
Pharmacists
Other healthcare providers
Some doctors work as independent contractors, meaning you can hold them directly liable for medical malpractice. However, many are employees of a healthcare facility, such as a hospital, and when they make a medical error, the hospital could be held liable through vicarious liability. Vicarious liability simply means that employers are liable for their employees' negligent actions. Hospitals and medical facilities are also liable if their own negligence contributed to a medical error.
Common Types of Medical Malpractice
Some of the most common types of medical malpractice include:
Emergency room malpractice
Hospital malpractice
Anesthesia errors
Medication errors
Misdiagnosis or delayed diagnosis
Birth injuries
Surgical errors
Radiological errors
Failure to properly monitor
If you suffered harm because of a negligent medical error, you should consult with an attorney right away. Our skilled New Haven medical malpractice lawyers have the resources to thoroughly investigate the incident, determine what led to your injury, and suggest a plan of action.
What Do You Have to Prove in a Medical Malpractice Claim?
To bring a successful medical malpractice claim, you must be able to prove liability. All medical providers have a responsibility to prevent their patients from being harmed. To establish liability, you must show that:
A doctor-patient relationship exists between you and your healthcare provider.
The medical provider failed to meet the acceptable standard of care.
The medical provider's negligence led directly to your injuries.
You suffered compensable losses, which could be financial (such as medical expenses) or non-financial (such as disfigurement or pain and suffering).
Proving a medical malpractice claim can be challenging. These cases will be defended vigorously by the medical provider. You will need the help of an experienced New Haven medical malpractice lawyer to gather all the vital evidence needed to establish liability.
Process for Filing a Medical Malpractice Claim in New Haven
If you have evidence of medical malpractice and plan to pursue legal action against a healthcare provider for medical negligence, Connecticut law requires that you first submit a certificate of good faith to the court. Essentially, the certificate says that you have made a "reasonable inquiry" and you believe in good faith that the medical provider was negligent, and there are grounds for a lawsuit.
As part of your "reasonable inquiry," you must also present a written opinion signed by a medical expert. In the opinion, the medical expert must affirm that the medical provider who harmed you was negligent and present evidence to back up their opinion.
You must file the certificate when you file your complaint with the court, though you might be able to get a 90-day extension for either document, depending on the circumstances of your case.
You also have two years from the date of the medical error or the date you reasonably should have discovered your injury, but no more than 3 years in total to file a medical malpractice lawsuit. If you don't take legal action within that time, the court will most likely dismiss your case, and you will be unable to pursue further legal action against the defendant.
Settling a Medical Malpractice Case in New Haven
Physicians are required to carry malpractice insurance in Connecticut. If you suffered a serious and permanent injury due to medical negligence, your attorney will more than likely need to investigate your claim, gather all of your medical records, obtain the opinion of a medical expert, and file a lawsuit to gain the attention of the insurance company.
The insurance company will use their own methods to calculate the amount they believe you deserve. It is important to retain an attorney who can help you independently determine the full value of your claim.
Medical malpractice cases are notoriously complex. If you decide to take legal action, it is crucial to hire a knowledgeable malpractice attorney to represent you.
Pursuing Full Compensation for Your Medical Malpractice Case
If you can prove that you were harmed due to a medical provider's negligence, you could obtain compensation for:
Medical expenses
Lost income if you had to take time off work while you recovered
Reduced future income if the medical malpractice incident rendered you disabled
Pain and suffering
Lost quality of life
Talk to a New Haven Medical Malpractice Attorney Now
Were you injured due to malpractice on the part of a doctor, surgeon, anesthesiologist, nurse, or another healthcare provider? If so, contact the New Haven medical malpractice lawyers at Wocl Leydon, right away to discuss your situation. Our attorneys can explain your legal rights and help you determine the best course of action.