Stamford Product Liability Lawyers

The products we trust to be safe can actually harm us in far too many cases. Home products, industrial tools, and any other product can fail at the wrong time and leave you injured. When that happens, it's essential to have a knowledgeable and experienced product liability lawyer on your side.
At Wocl Leydon, our Stamford personal injury lawyers are focused on helping people like you. No matter how a product has injured you, our lawyers are here to help. Our work has been recognized by Connecticut Super Lawyers®, New England Super Lawyers®, Million Dollar Advocates Forum, and many other prominent publications. If you've been injured by a defective or dangerous product, let us put our skill and our reputation to work for you.
Our firm offers a free consultation about your case. To find out more about your best legal options, call us,  contact us online, or visit our Stamford office.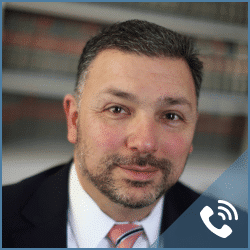 Get Your FREE Case Review,
In Person or Virtually Online
Our Product Liability Lawyers in Stamford Can Make a Difference in Your Case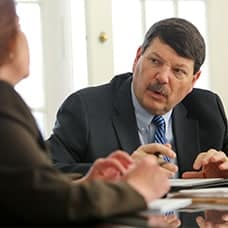 When you're injured by a faulty product, you probably have questions about how you'll get the compensation you need. You may be unsure how you begin a claim, how you investigate a claim, and how you'll fight for the compensation that you deserve. Our experienced product liability lawyers have handled a wide range of product liability claims. We are ready to help you during every step of your case.
Our experienced lawyers will start by listening to you. To prepare a claim, we'll need to understand what happened to you and what went wrong. Product liability cases require a high level of documentation and detail, so we'll talk with you about how you were using the product, how it malfunctioned, and what you did afterward.
Our lawyers will also collect any evidence that your case needs. This includes medical records, witness testimony, photographic evidence, reports of similar problems with the product, recalls, and other key information. In a product liability case, it's also important to preserve the product itself and to keep it as it was at the time of the accident. We'll work quickly to protect any evidence related to the case.
Another important way we'll help is by evaluating your injuries and working with you to determine the total amount of your losses. We'll work with you to calculate how your injuries have harmed you. We'll then draw on our experience and legal knowledge to create a claim for compensation.
While we're preparing your claim, we'll get an expert to evaluate the product. In a product liability case, you'll need to understand why and how the product failed. In some cases, the problem is with the underlying design. In other cases, the design is fine, and the flaw was introduced during manufacture. The answers to these questions will help you determine who should be held liable.
Our dedicated product liability lawyers can handle any negotiation with the responsible parties. Settlement negotiations can be highly technical. The responsible party may try to settle for the lowest amount possible or reject your claim outright, but we won't let them. We'll use our investigation and our negotiation experience to stand up for your interests.
Throughout the negotiations, we'll fight to get a settlement that works for you.
In some cases, liable parties won't take the responsibility they should. In other cases, they may refuse to come to a fair settlement. In those cases, we can take your case to court and fight for your recovery. Our experienced product liability lawyers can present the results of the investigation, craft legal arguments and strategies, and zealously represent you throughout the process.
A claim may need an investigation, preservation of evidence, expert review, negotiations, legal filings, and a possible court case. A product liability case can be complicated, but an experienced lawyer can handle every part of the process. If you're considering a product liability case, contact the product liability lawyers at Wocl Leydon today.
Common Types of Product Liability Cases in Stamford
We rely on a wide range of products to keep us safe. Car parts, medical devices, and pharmaceuticals are only a few of the products we entrust our lives to every day. Unfortunately, these products can fail us and cause us harm or even death.
At Wocl Leydon, we've represented clients across many types of product liability claims. Some of the common types we handle include:
Air Bag Failure & Failure to Deploy
Defective Fuel System In Post-Collision Fires
Defective Tires
Industrial, Manufacturing & Construction Machinery Accident
Other Consumer Product Defects
Seat Back Failure
Seat Belt Failure
Motor Vehicle Design Defect
Pharmaceutical Products Liability Claims
Vehicle Rollover Accident
Sudden Unintended Acceleration
Transvaginal Mesh Injury
Whatever the cause of your product liability injury, the lawyers at Wocl Leydon can help.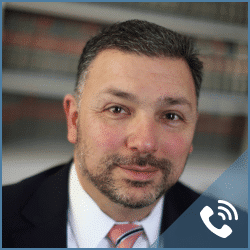 Get Your FREE Case Review,
In Person or Virtually Online