10 Things to Check On Your Bridgeport Car Insurance Policy
Last updated Tuesday, November 21st, 2023

Working with your car insurance company, or the insurance company of another individual who caused your accident can be confusing. While the insurance agent that you deal with may appear to be on your side at times, you have to remember insurance companies are always out to protect their financial interests, not yours. Do not accept any type of settlement after a car accident in Bridgeport without first speaking to a skilled personal injury lawyer at Wocl Leydon.
For advice on what all your insurance policy covers or to learn more about what you should know about your insurance policy, contact our lawyers today.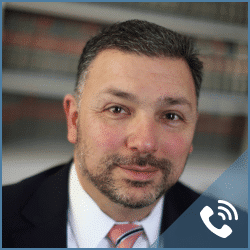 Get Your FREE Case Review,
In Person or Virtually Online
What To Look For In Your Bridgeport Car Insurance Policy
There are many terms in your auto insurance coverage. Some of the most important things to watch for include:
Know what your deductible is, and choose the one that is right for your specific situation.
Do not duplicate benefits by adding roadside assistance to your policy when you already have roadside assistance through club membership.
Make sure you are taking advantage of all available discounts for age, safe driving, good grades (for students), veterans, and many other areas as well.
Think strongly about increasing your uninsured/underinsured benefits to double that of your liability insurance limits of your policy to pay for those accidents where the other driver lacks insurance or has inadequate insurance.
Purchase conversion coverage. It is very inexpensive and it increases your recovery in uninsured or underinsured motorist claims when the negligent party has no insurance or inadequate insurance.
Do not buy the minimum amount of insurance, as it will most likely be inadequate when you need it most.
Look into combining policies to save more money by adding home/renters and auto together.
Know whether or not your insurance will provide you with a loaner car should yours be unusable for a period of time.
Understand how much your rates will increase with every claim filed. You may have to pick and choose what claims to file.
Purchase MedPay Coverage. This coverage pays for your auto accident medical treatment without any co-pays or deductibles.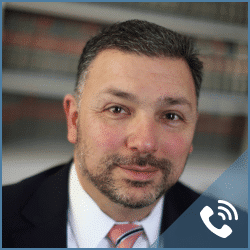 Get Your FREE Case Review,
In Person or Virtually Online
The Pros And Cons Of Good Insurance in Bridgeport CT
The obvious downside of good insurance is that it will likely cost a little more each month than "bad" insurance. The benefits of adequate insurance coverage far outweigh the increase in cost. When you think about it, what is the point of paying premiums each month if your policy will not cover your losses? Having a good policy that you know will be there when you need it is worth the extra few dollars.
The main benefits of having adequate insurance coverage are that it will cover your losses when you need it. Depending on your deductible, a good policy will make your recovery much easier and quicker in the long run.
Should an insurance company make your settlement process too difficult, our team is fully prepared to take your case to court in order to get you the compensation you deserve.
Reach Out To Our Bridgeport Car Accident Law Firm For More Insurance Tips
Located in both Stamford and Bridgeport, our attorneys offer free initial consults after a car accident in Connecticut. Find out more about how we can assist you by calling 203-333-3339.