What to Do After an Accident in Bridgeport
Last updated Thursday, November 23rd, 2023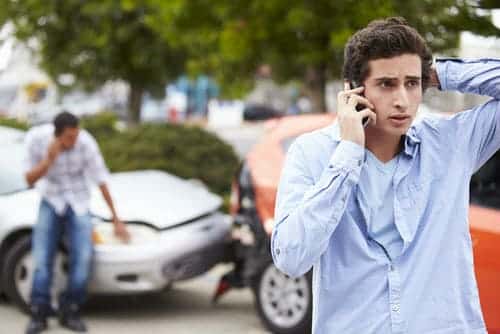 Car accidents can be a traumatic and confusing situation for all those involved. It's essential that victims know what steps to take right after a car accident, and what to expect later. Your actions in the days following a car accident can make a huge impact on your health and your ability to recover compensation for your losses.
If you have been involved in an accident in Bridgeport, contact Wocl Leydon by phone or online right away. Consultations for all potential car accident claims are free.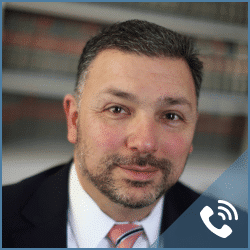 Get Your FREE Case Review,
In Person or Virtually Online
5 Steps to Take after a Crash
After a car accident, follow these steps:
Call 911 for emergency medical services. Provide necessary aid to the others involved. Exchange information with the driver, and help those who need assistance if you are able.
Take down your own version of events, take pictures, interview witnesses, and keep this information safe. Having this secondary report may help your claim later on.
Answer law enforcement's questions. Be thorough and honest when answering their questions, but do not volunteer information they do not request, and do not speculate about things you don't know for sure.
Contact your insurance company to report your accident. Do not volunteer more information than necessary to the insurer, and do not provide a recorded or written statement.
Talk to a lawyer. Working with a qualified car accident lawyer allows you to focus on your physical and mental recovery while a skilled professional handles legal matters.
If you are unable to complete any of these steps as a result of immediate medical attention, do not panic. Contact a lawyer as soon as possible to discuss your legal options regardless of your circumstances. They can guide you in the right direction.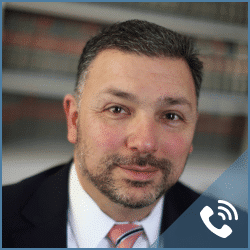 Get Your FREE Case Review,
In Person or Virtually Online
5 Things You Shouldn't Do after a Car Accident
These are things you should not do following an accident:
Flee the scene. This may not only prevent you from filing a successful accident claim but could land you in hot water with law enforcement. Criminal charges in Connecticut are likely if you commit a hit-and-run violation.
Lie to law enforcement. Just be honest. Of course, you do not need to volunteer information if they don't ask for it.
Accept the other driver's suggestion to handle the case on your own without calling the police.
Lie to your insurance company or not report your accident.
Accept any offers the insurer presents without first talking to an attorney to review the offer. These initial settlement offers are almost certainly for far less than what you truly deserve
When Should I Contact a Lawyer after a Car Accident?
The best advice is to contact a car accident lawyer immediately following the accident, and after you've been given emergency medical treatment for any injuries. If contacting a lawyer isn't feasible right away, do so within a few days after you've made it home.
Because Connecticut imposes a strict two-year time limit to file your claims, you shouldn't wait too long to contact legal help. General Statutes of Connecticut, Section 52-584 provides guidance on the statute of limitations.
If the other driver may have fled the scene and you were rendered unconscious during the accident, you should file your police report and phone your attorney immediately.
How Do I Know If I Need a Lawyer After a Car Accident?
Most people aren't interested in dealing with insurers right after an accident, but they can be difficult to avoid. An attorney will step in and make sure there are no lowball offers accepted, especially when overwhelming evidence implicates the at-fault driver without question.
Complex accidents usually require an attorney's skill and negotiation abilities to secure a fair settlement. Injured persons who attempt to negotiate directly with insurers often have their expectations shattered by an unreasonable settlement amount.
Your lawyer knows how to file your case, which may be heard by a judge at the Civil Division of the Superior Court, located at 1061 Main Street in Bridgeport.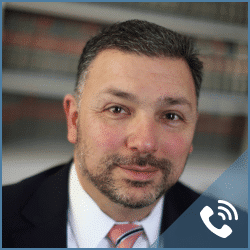 Get Your FREE Case Review,
In Person or Virtually Online
Determining Compensation after a Car Accident
What happens after getting into a car accident, and you're positive you're owed compensation? Connecticut, unlike some other states, allows individuals to be up to 50% at fault and still collect some compensation for their losses.
Copies of medical bills, proof of wage loss, vehicle damage reports, and documentation of other losses are all compiled into one report. Your attorney will use this information to calculate the full extent of your losses and attempt to negotiate a settlement accordingly.
It's entirely possible that a jury will decide your award if the insurance company refuses to agree to an acceptable settlement figure.
How a Lawyer Can Help You
Many people ask, "Should I get an attorney after a car accident?" There are many great ways an accident lawyer can assist the injured person:
In some accident cases, there will be little conclusive evidence to prove a claim in either direction. An attorney knows where to find car accident evidence, police reports, and all related witness testimony to build your case.
Attorneys are trained specifically for jury trials and have the necessary courtroom skills to fight for their clients.
Attorneys will take away the stress of attending numerous court dates and discussions with insurers. They give you time to heal and get your affairs back in order while they do all the legal heavy lifting for you.
Without an attorney, you may miss out on certain types of compensation, particularly non-economic damages like pain and suffering.
Contact Us Now for Legal Help After a Car Crash in Bridgeport
If you're still unsure what to do after a car accident in Bridgeport, but you believe the crash was not your fault, contact Wocl Leydon immediately. We charge nothing upfront for our services, and you will owe nothing if we are unable to recover any compensation for you.