Bridgeport Medical Malpractice Attorney
We trust doctors and other medical professionals because of their expertise, knowledge, and training. However, when doctors make serious mistakes despite this extensive training and expertise, the consequences can be life-altering.
At the law firm of Wocl Leydon, our skilled Stamford medical malpractice attorneys represent clients in a wide range of cases involving negligence on the part of doctors, hospitals, and other healthcare providers. We are recognized throughout Connecticut for our legal excellence in these matters. In fact, other attorneys frequently refer their medical malpractice cases to us, trusting that we have the experience and resources needed to effectively handle these complex cases within the statute of limitations.
To discuss your potential medical malpractice claims with one of our compassionate personal injury lawyers contact our law offices in Bridgeport today. Our dedicated medical malpractice lawyers will provide a free initial consultation to help you evaluate whether you have a viable legal claim and explain your options for moving forward.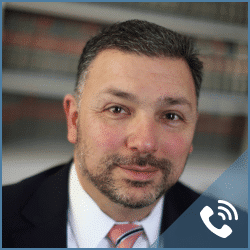 Get Your FREE Case Review,
In Person or Virtually Online
Bridgeport Medical Malpractice Claims Are Difficult — Choose Your Lawyer Carefully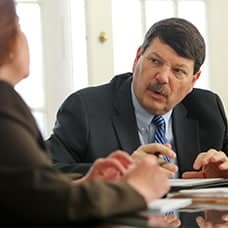 An unfavorable result following medical treatment does not necessarily mean that you have a medical malpractice claim. Furthermore, even when medical professionals make mistakes, these mistakes may not ultimately be responsible for the unfavorable results. Sometimes the results are just inevitable.
Even when the mistakes are clear and the consequences apparent, the legal issues still remain complicated. Medical malpractice claims are incredibly difficult to pursue, and very few doctors are sanctioned for their mistakes. For these reasons, it is extremely important to exercise caution when selecting a medical malpractice attorney.
For three decades, injured patients and families across Connecticut have chosen Wocl Leydon to represent them in complex medical malpractice claims. Clients turn to our knowledgeable team because: 
Our lawyers are focused on medical malpractice claims. We have extensive experience handling complicated claims involving medical errors, and our knowledgeable legal team is prepared to thoroughly investigate your case. We will need to show exactly what happened and identify every party that may be held responsible. Our team will gather all the evidence and consult with outside medical experts to show that there is a clear basis for your claim.
Our law firm has the resources to build a strong claim for maximum damages. As our legal team prepares claims for damages, we often collaborate with experts in such areas as medicine, vocational rehabilitation, and economics, as well as such specialties as neuropsychology, geriatrics, pediatrics, or child development, depending on the specific circumstances of the case. In appropriate cases and with the permission and assistance of our client, our damages presentation may also include the creation of a "day-in-the-life" video to illustrate the ways in which negligent medical care has changed our client's life. Our team goes above and beyond to demonstrate what full and fair compensation should be for our clients.
Our attorneys treat clients like we would our own family. We understand how important it is to have a compassionate bedside manner. We take the time to listen to you, answer your questions, and ensure you understand what to expect in your medical malpractice claim. Just as we would for a family member, we commit to having a partner in our firm oversee each case, rather than handing off claims to a "case manager." Our attorneys are always available to personally speak with you about the progress of your case.
Our medical malpractice lawyers have built a reputation for success. Wocl Leydon is recognized throughout the legal community for its commitment to aggressive litigation on behalf of deserving clients and families. As an AV-rated Preeminent* law firm, we are recognized throughout the state for our ability to investigate malpractice issues, present the detailed evidence of negligence necessary to establish a client's right to compensation and provide a documented damages calculation that can withstand a defense attorney's attack. This reputation frequently earns us referrals from other attorneys as well as invitations to speak at legal seminars.
Working with an experienced and dedicated medical malpractice attorney can make all the difference in your case. To learn more about our strategies and how we can help in your unique situation, call (203) 333-3339 or schedule a free consultation online. Our team stands ready to fight for you.
What Do You Have to Prove in a Bridgeport Medical Malpractice Claim?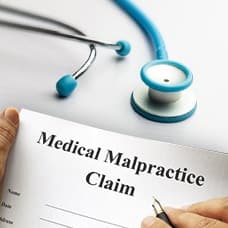 The simple fact is that even when doctors and hospitals do everything correctly, the patient may still suffer. A healthcare provider may follow all the proper protocols and still not be able to diagnose a disease in time or prevent an illness from spreading.
When you contact us to discuss a potential medical malpractice claim, the first thing we will do is explain the elements of a medical malpractice action. We must be able to prove all three of these elements in order to bring a successful malpractice claim:
First, we must establish the requisite standard of care for treatment. Under Connecticut medical malpractice law: "The prevailing professional standard of care for a given health care provider shall be that level of care, skill, and treatment which, in light of all relevant surrounding circumstances, is recognized as acceptable and appropriate by reasonably prudent similar health care providers."
Then, we must show that there was a deviation from that standard of care.  A deviation from the standard of care is another name for medical malpractice or medical negligence. Our legal team will use expert testimony to show that there was a breach in the standard of care regarding your case.
Finally, we must prove that the deviation caused your injury. Medical negligence alone is not enough for a malpractice claim. We must be able to show that you suffered an injury as a result of that medical negligence.
With years of litigation experience, our medical malpractice trial team has an in-depth understanding of what it takes to argue and win these complex and often nuanced cases. Call or contact us online today if you believe you or a loved one has been harmed due to medical negligence. We will provide a free, no-obligation consultation.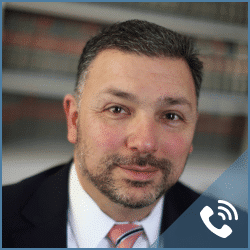 Get Your FREE Case Review,
In Person or Virtually Online