Medical Malpractice Attorney in Shelton

If you've been injured or have become ill due to the negligence of a hospital, doctor, or other medical provider, the Shelton medical malpractice attorneys at Wocl Leydon are here to help you seek justice. We have provided qualified legal counsel for victims of medical malpractice in Connecticut for over three decades, and we're ready to do the same for you. 
Contact us now to discuss your case with a lawyer for free and in full confidence.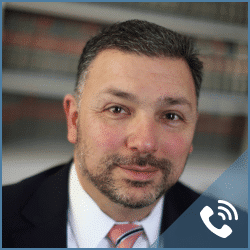 Get Your FREE Case Review,
In Person or Virtually Online
Why Choose Wocl Leydon's Shelton Medical Malpractice Lawyers?
The Wocl Leydon medical malpractice law firm is recognized in Shelton and across Connecticut for excellence in tackling these types of cases. Our trusted and respected lawyers focus on medical malpractice claims, and we take pride in doing all we can to get the best possible outcome for our clients after they're harmed by medical professionals' wrongdoing.
As demonstrated by our case results and client testimonials, we are dedicated to protecting each client as if they were our own family and providing them with personalized attention. Our Shelton medical malpractice attorneys are committed to doing everything we can to give you peace of mind throughout your case. We'll update you regularly, so you'll never wonder about the status of your case, plus we're always available to answer any questions you might have.
At Wocl Leydon, we approach each case as a team, so you can trust that we're putting our full resources behind your case. Our compassionate and skilled lawyers genuinely care about our clients and fight aggressively for their best interests. We'll do the same for you. If you are suffering because of a medical provider's negligence, contact Wocl Leydon's Shelton medical malpractice lawyers today.
What Do I Need to Prove Medical Malpractice Claim in Shelton, CT?
Not every unfavorable medical outcome can be classified as medical malpractice. To prove that some type of medical malpractice on the part of a medical professional or healthcare facility caused you harm, you must demonstrate:
Standard of care

–

The physician who treated you had an obligation to provide you with the care that another similar, reasonable healthcare provider would recognize as appropriate and acceptable.

Failure to uphold standard of care

–

The medical provider somehow deviated from their duty to provide you with this appropriate and acceptable standard of care.

Injury – You suffered a serious injury because of the physician's deviation from the standard of care.
 We will use our comprehensive resources to build a strong case. For example, expert medical witnesses may be called in to explain the standard of care that a reasonable, skilled doctor would have provided in the same situation. 
Damages in Medical Malpractice Cases
In Connecticut, there is no cap on the amount of damages that the court can award to medical malpractice victims. 
While the specific amount of money that you might be able to recover will depend on the details of your case, compensation in medical malpractice lawsuits typically covers damages, such as:
Pain and suffering
Wages lost while recovering from the injury
Loss of enjoyment of life
Medical expenses
Loss of capacity to earn comparable income in the future
In certain cases, you might also be able to recover punitive damages. However, there are much higher standards for this type of compensation, and awards for punitive damages are limited to the amount needed to cover the costs of litigation. 
What to Expect in a Medical Malpractice Case
Under Connecticut's statute of limitations, medical malpractice victims typically have only two years after the date of the malpractice to file a lawsuit. If you do not file by this deadline, you will likely lose your right to sue for damages related to the malpractice incident. 
However, there are multiple exceptions to this rule. For example, if you could not have reasonably known about the malpractice when it occurred, then you may have an extended period of time to file a claim. You should check with the lawyers at Wocl Leydon to see if this period of time can be extended.
If you are within this timeline, you can proceed in filing a medical malpractice claim. The physician or healthcare facility that you're accusing might try to negotiate to get you to accept a settlement without going to trial, or they might refuse to agree to a fair settlement. 
If your case goes to trial, it might take months or even years to resolve. This can depend on whether the malpractice was obvious or difficult to prove, along with several other variables. A skilled Shelton medical malpractice attorney can help protect your best interests and help you resolve the matter as quickly and as successfully as possible.
How Can Our Shelton Medical Malpractice Lawyers Help You?
If you are considering filing a medical malpractice claim, contact Wocl Leydon right away. Our experienced Shelton medical malpractice attorneys have the skills and resources to help you build a strong claim for maximum compensation. 
At Wocl Leydon, we can help you identify every party that might be liable for your injuries and handle all the details needed to file your claim. Our team will fully investigate your case, gather the evidence to prove your claim, work with medical experts who can testify to support your case, and help complete all the paperwork that is required for your case. We'll also stand by your side throughout this process, patiently answer any questions you might have, and fight to get you the maximum compensation you deserve.
Don't wait to stand up for your rights. To set up your free consultation, call the Shelton medical malpractice lawyers at Wocl Leydon today or contact us online.