Mass Tort Lawyer in Connecticut
Last updated Friday, November 24th, 2023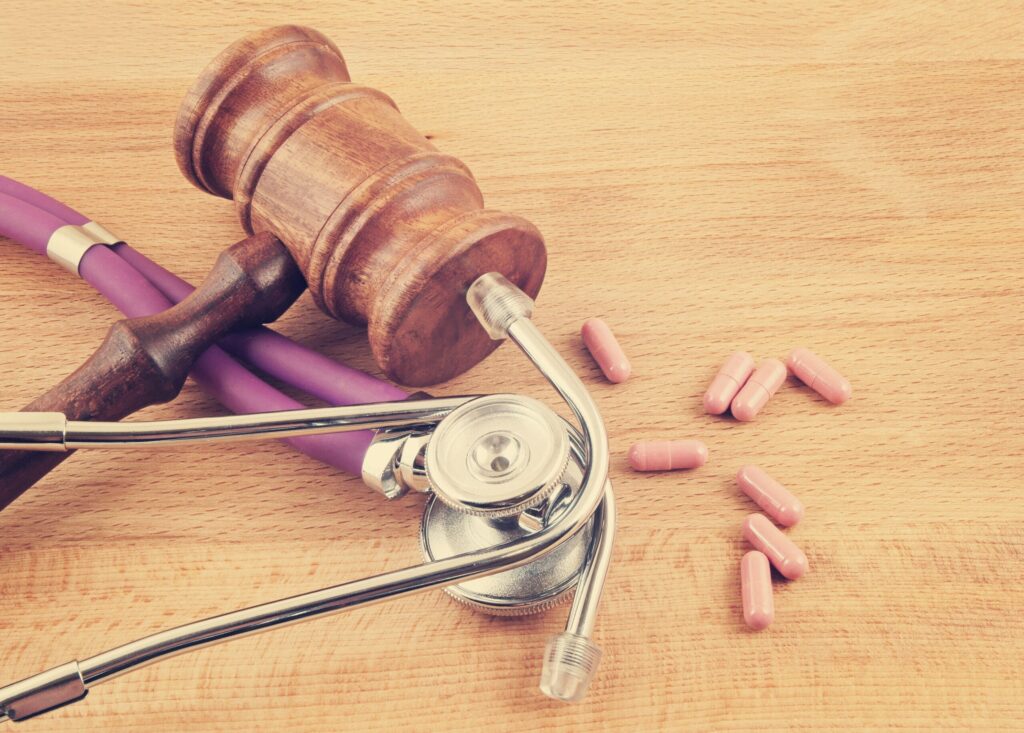 With modern mass production, one simple mistake or oversight by a single company can seriously injure numerous people. A company may defectively design or manufacture a medical device or a household product, or may fail to warn consumers about the risks of a prescription drug, or may cause a toxic spill that contaminates the environment. When something like this occurs, numerous people may suffer injuries from the same legal wrong.
When a group of plaintiffs has each suffered injuries and damages due to a single wrongful act by a single defendant or group of defendants working together, those plaintiffs may be entitled to pursue their claims in a mass tort litigation. In a mass tort litigation, plaintiffs whose cases share common questions of fact and law can have their cases consolidated in a single court before a single judge to resolve pretrial and discovery issues prior to separate trials in each plaintiff's case.
Mass tort litigations are favored because they promote cost-savings for individual plaintiffs who must go up against well-funded corporations, promote judicial economy by allowing pretrial proceedings to be handled by a single court and single judge, and lead to consistency in outcomes because pretrial procedures, discovery matters, and preliminary issues of law are decided by a single judge.
For nearly 30 years, the attorneys of Wocl Leydon have fought to protect the rights and interests of individuals injured by the negligent and reckless acts and omissions of large corporations.
Our firm concentrates on complex personal injury litigation. We have successfully represented clients through the state and federal trial and district courts and appellate courts. We take pride in our results, which have forced public agencies, employers, and businesses to make important changes that have made the lives of Connecticut residents safer.
We recognize the difficulties that being injured through no fault of your own can place on you and your family. We work hard to support our clients during the recovery process and throughout their pursuit of financial recovery for their injuries and damages. We strive to provide you with the compassion and respect that you deserve and help reduce the uncertainty and stress that pursuing a legal matter can bring by explaining the process to you, keeping you updated on every development in your case, and advising you on what to expect and what the best path forward is for you.
If you have been injured by a defective product or other type of negligence by a company, contact the Connecticut mass tort lawyers at Wocl Leydon LLC for a no-cost initial case review to discuss your legal rights and options for pursuing your case under a mass tort litigation. Call us today.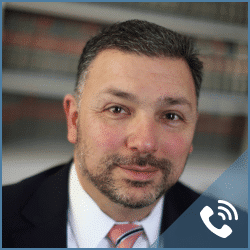 Get Your FREE Case Review,
In Person or Virtually Online
What Is a Mass Tort Case?
A mass tort case, sometimes called a multidistrict litigation (MDL), is a type of litigation in which a group of plaintiffs have a similar legal complaint against a common defendant or group of defendants.
This group of plaintiffs is jointly represented by common counsel in the mass tort or multidistrict litigation. When multidistrict litigations are filed in federal court, the cases will often be transferred to one district under one judge for consolidated and coordinated proceedings, with the combined claims of all plaintiffs resolved in this coordinated proceeding.
Examples of lawsuits that are often resolved in a mass tort include:
Defective prescription drugs or failures to warn about the risks of prescription drugs
Defective household products
c or vehicles
Toxic exposure, including exposure to environmental contamination
Injured veterans' claims arising from defective equipment or manufactured munitions
E-cigarettes
How Does Mass Tort Litigation Differ From a Regular Civil Lawsuit?
Mass tort litigation differs from a regular civil lawsuit in several different ways. Mass tort litigation will often involve more plaintiffs than a regular lawsuit. Most importantly, even though each plaintiff in mass tort litigation has their own individual case, the success of those cases hinge on the success in proving the common elements of the mass tort litigation.
In regular civil lawsuits involving multiple plaintiffs and/or multiple defendants, it is possible for some plaintiffs to obtain relief against some defendants under varying theories of liability.
Many people also wonder about the differences between mass tort litigation and class action litigation. The primary difference between a mass tort litigation and class action lawsuit is that each plaintiff in a mass tort has their own individual case and recovery. A class action involves only one case brought by a plaintiff or several plaintiffs, called class representatives or class plaintiffs.
While each plaintiff in a mass tort can be awarded compensation for their own particular damages, a damages award in a class action must be split among the members of the class who opt-in to the class action.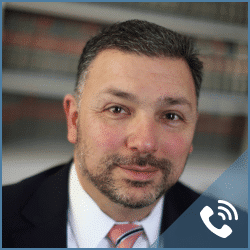 Get Your FREE Case Review,
In Person or Virtually Online
Characteristics of Mass Tort Cases
Your case may be more appropriately heard as a mass tort if it has some of these characteristics:
A large number of plaintiffs who have claims deriving from a single product or event – Many mass tort cases arise from a defective medical device or prescription medication, or from multiple people falling ill due to an activity that contaminates the environment or otherwise causes toxic exposure.
All plaintiffs have common factual and legal issues – Every plaintiff's case shares identical or similar issues of fact and/or law because they arise from the same product or event.
All plaintiffs share common interests – The success and value of each plaintiff's claim rises and falls with the outcome of consolidated proceedings or each plaintiff's case. No two plaintiffs in a mass tort litigation should have adverse or unaligned interests, since the success of another plaintiff's case should only improve the likelihood of success in your case.
Consolidation of multiple cases – Mass tort litigation promotes judicial economy and consistency of rulings by having only one judge rule on pretrial matters and preliminary issues of law.
Each plaintiff retains their individual case – Although there is consolidation of many pretrial proceedings, each plaintiff retains control over decisions regarding the ultimate outcome of their individual case. In many mass tort cases where the matter is tried by jury, each plaintiff will try their case independently of other plaintiffs' cases.
Why File a Mass Tort?
Although each plaintiff in mass tort litigation retains control over their own individual case, mass tort litigation does promote considerable cost savings and judicial economy. Rather than having separate pretrial proceedings and discovery for each plaintiff's case, mass tort litigation means those proceedings and discovery need only be conducted once. This allows each of the plaintiffs to share the cost of pretrial proceedings and discovery, which can be incredibly expensive when filing suit against a large multinational manufacturer.
In addition, consolidating each case's pretrial proceedings and discovery into one proceeding saves judicial resources over having numerous judges effectively hearing the same motions. More importantly, having one consolidated pretrial proceeding also avoids conflicting outcomes for essentialy the same facts. If you have different judges ruling on essentially the same discovery or pretrial motion, you run the risk that those different judges will rule differently from one another – a result the judicial system seeks to avoid.
Although a class-action litigation may seem like it would promote further cost-savings, judicial economy, and consistency of outcomes, class actions work better for cases where each plaintiff or class member only expects a small recovery – perhaps only tens or hundreds of dollars – and each class member has suffered roughly the same amount of damages (usually statutory damages).
Mass tort litigation works better in cases where each plaintiff has suffered greater losses – perhaps thousands or hundreds of thousands of dollars in damages – and has experienced different kinds of damages, such as different medical treatments or different lost wages or earning capacity. A mass tort case may allow the largest number of cases and greatest number of damages to be gathered, which not only improves the case of each plaintiff due to strength-in-numbers, but also can help force changes that prevent other people from being injured in the same way as the plaintiffs in a mass tort case.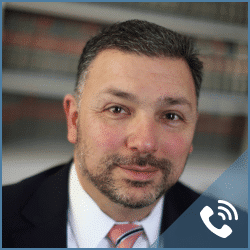 Get Your FREE Case Review,
In Person or Virtually Online
Talk to Our Mass Tort Litigation Attorneys Today
If you have been injured by a defective product or toxic exposure, or by some other singular negligent event or action of a party or group of parties, you and other injured victims like you may be entitled to pursue your claims in a mass tort action.
Contact the Connecticut mass tort lawyers at Wocl Leydon, today to schedule a free, no-obligation case evaluation. Talk to our experienced attorneys about your case and learn more about how we can help you pursue the compensation and justice that you need and deserve through a mass tort litigation.